Home Automation Systems
Monitor and control the comfort and security of your home from anywhere with an internet connection. With Nexia™ Home Intelligence, you'll be able to settle that fear of having not locked the door without driving all the way back home.
Automation of Your Major Home Systems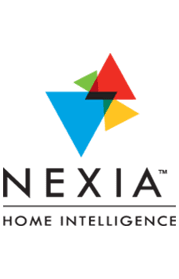 Trane, Nexia™ Home Intelligence, and Schlage® have partnered together to give you full control of your home's major systems.
With a Trane system connected with ComfortLink™ , you can adjust the comfort of your home from any web-enabled device. Not only does this allow you to heat and cool your home so it's the perfect temperature for you when you step through the front door, but it optimizes your energy efficiency over time.
In addition to optimizing your energy use, you can use Nexia™ Home Intelligence to keep your home safe from burglars while you're away. With the Schlage® Home Keypad Deadbolt and Schlage® Home Dimmer Module, you'll be able to fully enjoy your time away from home knowing that your home is secure. 
Features of Home Automation
Besides the ability to adjust your home's temperature and check your doors are locked, home automation allows you to:
Allow entry to your home remotely
Assign and edit private entry codes and monitor their use
Schedule lights to turn on/off throughout the day
Manage energy use throughout the year
Professional Installation from Smoak's
Ready to put your mind at ease by installing a home automation system in your house? The professionals at Smoak's are eager to help you evaluate the benefits and costs of a home automation system to determine if it's the right fit for your home.
If you decide a home automation system is perfect for you and your family, our professionals will see the installation through and walk you through each step of the process. 
Contact us today
 to learn more about home automation systems and to schedule an appointment for a consultation.​