Our family providing "Comfort for Life" to Charleston area homes and businesses since 1972.
Expert Heating, Air Conditioning & Plumbing
Expert HVAC Repair & Installation Services in Charleston, SC
There is nothing worse than having your air conditioning or heating system break down right when you need it the most. At Smoak's Comfort Control, we specialize in providing the most efficient air conditioning repair or heating repair services for both residential and light industrial properties. Rather than be left out in the cold, Smoak's can provide the comfort you need with a simple phone call. We are proud to have been servicing Mt. Pleasant, Charleston, Summerville, SC and the surrounding areas for over forty years.
Your Specialist AC Company in Mt. Pleasant, SC
Smoak's Comfort Control is a third-generation family owned and operated business that values the customer experience above all else. Since our beginnings in 1972, we have built upon our expertise of the unique needs of South Carolina residents in maintaining a comfortable and cozy home or office. Our honest and hardworking approach to the installation and repair of your heating and air conditioning systems provides the comfort you can count on all year around.
From HVAC Installation to Plumbing Services, We Have You Covered
At Smoak's Comfort Control, we pride ourselves on being at the forefront of the most innovative technology when it comes to all things HVAC. When you choose us for air conditioning installation or plumbing repair, you will have confidence that the parts and systems we use will stand the test of time. Our reputation speaks for itself, and we promise that our work will completely meet and exceed your expectations every time.
Emergency Service for AC Repair in Summerville, SC
If you are seeking an AC repair expert or plumber in the Charleston, Mt. Pleasant, Summerville, SC or the surrounding areas, then you can trust Smoak's Comfort Control to deliver the comfort you desire. We offer an emergency call-out service to deliver fast and robust solutions to your HVAC problems. Call us today at (843) 556-9550 to find out more about how we can help you.
Our Commitment to You – Do the Right Thing One Customer at a Time!

Trusted
Since 1972, our third generation locally family-owned and operated HVAC and plumbing business has served thousands of residential and commercial customers in Charleston, SC, and the surrounding areas. As the oldest Trane dealer in the area, and 200+ years of combined experience from our team, there is not many things we haven't seen over the years.

Fair Prices
Anyone can make something cheaper by cutting corners and undercutting prices. That's why we believe in educating our customers and explaining to them exactly what they're getting with their heating, air conditioning, and plumbing products and services. We also offer free estimates on HVAC and plumbing equipment installations. In addition, we offer free second opinions on heating, air conditioning, and plumbing repairs and installations.

Fast & Responsive
Call the Smoak's team at (843) 556-9550 or contact us online today to schedule HVAC or plumbing service in Charleston or surrounding areas. We proudly offer emergency repair services for both HVAC and plumbing!

Satisfaction Guaranteed
We stand behind all our products, services, and workmanship with a 100% satisfaction guarantee. In fact, we're so confident that we'll meet or exceed your expectations that if, for any reason you're not satisified, we'll do whatever it takes to make it right.
Providing HVAC & Plumbing Services to the Following Areas
Want to Know What Your Friends and Neighbors Think About Us?
"Brandon was an awesome technician. His professional demeanor was exemplary. He was thorough and engaging. Smoak's has provided quality service for my home through recent years and I intend to stay with them for as long as I am here. Thank you."
"I've been with them over ten years. Always friendly and happy to satisfy the customers' needs. Karl and John came, got to work, were polite, knowledgable of installation, completed sooner than expected."
"I've been a Smoak's customer for over 15 years for ongoing maintenance and just purchased a recent HVAC unit which was installed within a few days of purchase. These guys are extremely professional, responsive and as well as very knowledgable. Thx!"
$25 off ANY Service
Website Offer Only!
First time customers only. Not valid with any other offer. One coupon per customer.
News and Articles
Our Blog
Plumbing issues can ruin your home—and your budget—overnight. It helps if you know the warning signs for real problems, as well as signs of nuisances that can wait for services. A whining toilet can be alarming for more than one reason. The next time you flush and the action is followed by a screeching, whistling, or hissing sound, make sure to get a qualified plumber on the line.
Heating and air conditioning equipment has several components. For instance, an air conditioner has both an indoor and outdoor unit. If one or the other experiences total failure, it's not as simple as a partial replacement.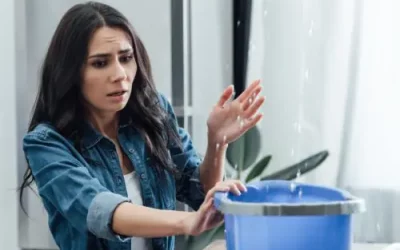 Discovering a water leak in your home can be stressful, particularly if you suspect the leak has gone undetected for quite some time. The fact is that even a small water leak can lead to extensive damage if left long enough without being repaired, making it critical...