See What Our Customers Are Saying About Us
"Logan did a very good job. Very courteous and professional."
"Smoak's Comfort Control provided a detailed quote for my new Heat Pump. The salesperson showed for our appointment on time and provided professional support. The installation team completed the removal and installation in a timely manner. They cleaned up afterwards and left no debris. I will use this family owned business in the future for my twice yearly maintenance checks. Highly recommend Smoak's to anyone looking for Heat/Air service or equipment replacement."
"Great job on fall maintenance. Thanks Logan"
"Not sure if I checked the boxes above correctly. If not, I meant to check all of them – we are very pleased w/ the relationship we have w/ Smoak's. All the techs that have visited have been courteous, professional, knowledgeable, and helpful. In this most recent visit, we had the pleasure of Al coming by. He took care of the work quickly and efficiently, and it seems that he took care of the small gas leak w/ no problems. Thanks for taking care of us over the years. All best. Eric"
"Al went above and beyond. He answered questions almost the whole day that I had while working on other calls."
"Fantastic company and people. Well done. Best HVAC people in Charleston."
"The technicians were great. Absolutely satisified with the service."
"Logan did a great job. He was professional and efficient."
"Rob was thorough and did a great job explaining our upcoming needs and maintaining our unit."
"I want to thank TJ the service person that said I needed a new compressor. He had invaluable knowledge. I suggest I might want a new unit and he agreed. I was contacted immediately by the wonderful Karen that answers the phone, and she said she could have Glen Smoak out at 7:30 the next morning and a new unit installed the next day after that. Indeed, Glen was prompt coming out, and made suggestions and gave me a discount on some things. I purchased the best Trane unit. The workers Sly, Quinton, and Derelle came out the next day with Glen, and worked in the heat and sun without a break from 8:00 until 1:45 PM, and then had it perfectly installed. The workers were extremely friendly, as was Glen, as TJ, as was Karen. The entire organization is efficient, professional, polite, friendly, the unit installed is quiet, and works perfectly. The previous unit blow like a windstorm and was too cold in the winter and too hot in the summer. I cannot say how happy I am with Smoak's Comfort Control."
"Carlton was one of the best HVAC technicians we've used. He was knowledgeable, prompt and responsive."
"Smoak's never disappoints."
"Always have used you because your service is excellent."
"Responsive, timely, and outstanding service."
"They cannot be any better!"
"Great company, great people, great prices. They do great work."
"I have used Smoak's for 7 years and had positive experiences with maintenance and replacements. As a prior mechanical engineer and HVAC designer, I request special construction and Smoak's can do it."
"Easy to work with, timely service, honest about last minute changes and overall a very good experience."
"Professional work, courteous and respectful. Always makes me feel comfortable and that they care."
"Excellent work is the standard for Smoak's."
"Very pleased with the process. Quite a professional local team."
"Smoak's Comfort Control has the most knowledgeable staff and best reputation-for HVAC, they are the place to go"
"I know nothing about how my air conditioner works so I can't speak to the work that was done, but the technician was courteous and professional. We were out of town and our neighbor who was taking care of our pet said the AC was not working last night. I called this morning and the tech Carlton was there at noon, did his repairs and replaced some parts and just called to say the AC is working. Very professional and affordable!"
"Tech took his time with the service of my A/C. Only issue is lack of skilled labor to schedule sooner. Partly my bad! These folks have been great in emergency situations and I am a grateful customer."
"Smoak's did several plumbing projects at my house last week. Al and Ryan spent a full week there. They were professional in every way."
"Javon called ahead. Explained his work. Very polite. Excellent service. Good reason to maintain my service agreement with Smoak!"
Javon was our technician and really distinguished himself as a pro. He was super helpful with questions I had and I hope is the only tech y'all send. He's awesome. Thanks."
"Logan from Smoaks came to our home for our twice-yearly service of our HVAC units. He was pleasant and competent. He cleaned out all the drain lines, checked the sump pumps, cleaned the compressors, checked the air handlers for correct operation. We've been on Smoak's maintenance plan for 6 years, they're a great company."
"Prompt and Efficient and Knowledgable."
"We were out of town and our neighbor who was taking care of our pet said the AC was not working last night. I called this morning and the tech Carlton was there at noon, did his repairs and replaced some parts and just called to say the AC is working. Very professional and affordable!"
"Has always taken good care of us"
"Has always taken good care of us"
"Javon was great, and Smoaks is quite reliable. One needs good a/c around here!"
"Quick response and quick repair"
"Great and prompt service and TJ was knowledgeable and very nice."
"Javon was great, and Smoaks is quite reliable. One needs good a/c around here!"
"Mr. Jones was prompt, pleasant and knowledgeable. He has been part of the maintenance team for my hvac system all of these last seven years: great job."
"Best HVAC company in Charleston!! You will not go wrong hiring them to do whatever you need done. Had the best service, and employees in 15 years of living here. 5 stars is a understatement!!!"
"Excellent service and Javon went above and beyond to make certain our units were running properly and efficiently."
"Best HVAC company in Charleston!! You will not go wrong hiring them to do whatever you need done. Had the best service, and employees in 15 years of living here. 5 stars is a understatement!!!"
"Smoak's did a fantastic job sorting out a difficult problem with my ductwork. They ultimately replaced the whole duct system and gave my old AC unit new life!"
"Javon was on time and very helpful. He addressed my AC problem, had the tools he needed and hopefully fixed the problem. Javon has a very positive attitude and friendly."
"Rob Mitchell our tech responded quickly and got us cooled down fast!"
"Smoak's is one of the most dependable service companies. Their crew is well trained and knowledgable."
"Technician did a good job & was very polite."
"Their technicians are excellent! Always polite and knowledgeable."
"Joey was very professional and took his time diagnosing our HVAC problem. He clearly explained things every step of the way and was successful in finding and fixing the problem."
"Very thorough very professional . The first and only call I make."
"Spike to repair team on the phone, next day they were at my home.. Emailed appt confirmation. Called ahead, on-time, kept me apprised of the work. Chad and Zack did a great job. Thank you"
"We had received a lot of conflicting information regarding the status of our Trane unit. Carlton was able to cut through these conflicting diagnostic reports and give us straight answers and the reasoning behind them."
"My clean out access was stuck solid so Al came in and replaced the entire pipe, access port, secure cap and cover plate. I know if I ever have another clog, I can now access this immediate rather than hit a dead end"
"Logan has serviced our house twice now for our annual maintenance inspection. He is very personable and friendly. Logan is detailed in his explanations of what he plans to do and even offers to explain what he's doing while he's servicing our HVAC. I appreciate his efforts and know my HVAC is being maintained properly"
"Senior service pro Rob Mitchell is the best. Worked w him 3 years ago as well, same deal, great service…. got to the finish line!"
"Very professional and like when he comes each visit."
"I have been a customer at Smoak's for many years. All of the technicians are very friendly and professional."
"I appreciate all the communication I have received, ie, text and email about the appointment, when the technician was on the way, and the payment with an explanation of what has been done."
"As always, Smoak's delivers with professional and courteous service. Logan arrived on time, maintained the HVAC and asked to sweep the debris from the attic. I've been using Smoak's for years and find them to be consistent and reliable. Thanks!"
"Logan was very thorough and professional."
"Excellent analysis and took time to explain everything."
"Routine A/C checkup. They showed up on time, they were professional and finished in good time. Usual Smoak's good service!"
"The technician TJ was excellent – great at diagnosing and correcting HVAC problems he should be considered a valuable employee"
"Chad and his partner were here before the schedule visit, they were efficient, and very knowledgeable! They were so kind and answered our questions with ease! Thank you guys for saving us from the heat!"
"After a winter without heat switched to Smoaks. They were able to successfully repair the unit within a couple of hours. They also did maintenance on the system."
"Javon and his trainee was very respectful and put on covering for their shoes
They were professional and nice 👍"
"Al is the best plumber ever. Professional, experienced, responsive, and courteous.
"Smoak's has done a great job! Rob was timely, friendly, knowledgeable, and professional. He educated me on how to prevent my problem from happening again and made sure to show me what to look out for. 10/10 would recommend!"
"Logan came promptly with Joey- they were polite, explained everything, and we were back up and running before they left- never had a bad experience in 25 years with Smoak's- good people!!"
"To Whom It May Concern:
The reason that Sue and I have continued to use Smoak's for our heating and cooling needs is because of the excellent technical engineers that you have working for you. Today was no exception. Logan came out and serviced our heating and cooling system along with our mini split. We could not have been more pleased with the professionalism, expertise, knowledge and personal involvement he had while servicing our units. He did an extremely careful and thorough job and we want to thank and commend him for a job well done. Smoak's Comfort Control should be proud of having Logan as one of your technical professional employees.
Thank You"
"Our heating system has had some sort of surge and it powered off as a safety precaution. Javon came did some diagnostics and reset the system. Everything is working great now."
"John performed the water pipe repair in a timely and professional manner. If needed, I'll definitely use Smoak's Comfort Control again."
"Chad was professional and upfront with the quote and Joey was very polite and professional. Our a/c is working!"
"Excellent communication, highly responsive, great value….VERY HAPPY!!!!"
"Very professional. Did a great job 👍"
"Logan was very helpful and knowledgeable about all aspects of the maintenance program. Smoak's should be very proud of the work exhibited by Logan."
"Professional, informative, excellent service!"
"Smoak's sent two technicians out the day before Christmas Eve. atshort notice to fix a broken pipe. Excellent service at a reasonable price. I will definitely use Smoak's again should the need arise."
"Simply the best. Fast, responsive, they do great work and are great people"
"Javon came out today and was very polite, very professional. He had to work in this horrible heat and then and horrible downpour but he kept going! I was very pleased with the sercvice I received today!! Thank you, Javon!"
"On time and reasonable price."
"Always on time, always professional and yes…we are always satisfied!"
"John was great! He was very professional."
"We had Al from Smoak plumbing come out and plumb my fridge water line. He was fast and took care of problems that would have caused more damage."
"He always does an amazing job and is always efficient and so kind! He is also so kind and gives me great tips! He is VERY smart a joy to be around. He helped me so very much!!!"
"He did a great job on our hot water system. Very informative"
"Great company. Plumbing component, too. Repaired my burst pipe after a freeze."
"John was a typical Smoak's technician, competent and most important, courteous and kind. He solved our frozen hot water lines quickly."
"John was pleasant, polite, prompt and excellent at making the plumbing repair. I am especially grateful to Smoaks for scheduling me quickly at this holiday time. Thanks to everyone."
"Carlton was very professional and knowledgeable he diagnosed the issue right away and provided several options. You all have a very able and good employee! Merry Christmas!"
"Excellent service, as usual."
"Smoak Heating & Air sent Logan out and he was very professional and courteous. He even recommended a better filter than the one currently in my apartment. I highly recommend Logan and Smoaks Heating & Air."
"Been using this company for 10+ years and always completely satisified"
"Al is the best!!! Always punctual with detail explanation. Always so very nice"
"Thomas is thorough, polite, communicates well. Super service."
"Incredibly knowledgeable and professional. Diagnosed and repaired. myissue efficiently."
"Joey is a knowledgeable, thorough techinian! Thank you, Joey!"
"They were very responsive and prompt in our emergency needs. I'd highly recommend them for your needs."
"The technicians from Smoak's are well trained, efficient and personable. We have used their services, including buying replacement units, for at least ten years. Highly recommend!"
"This guy showed up on time, found the problem and fixed it. He knew what he was doing and did it without upselling. It was a pleasure."
"My HVAC was working intermittently and not working long enough for my apartment to cool. Smoaks sent out a repairman that instantly found the issue and made the repair in a few minutes. It seems my condensation drain was clogged and not allowing the condensation to fully drain and shutting off the unit. It's wonderful to a business that still has integrity, honesty and a genuine concern for their customer. I cannot recommend them highly enough. The best of the best!"
"Great company for you HVAC needs. Quick and helpful"
"Best in town! Hands down everytime they show up on time or well ahead of it and might be a little extra but that little extra goes a loooonnngggg way in sound of mind knowing that they stand firmly behind their work.
Thank you to such a great team and always having friendly techs!"
"Awesome experience as always. John McGarvie was punctual courteous and knowledgeable. Highly recommend."
"The technician was great. Professional, on time. Did not try to upsell us on things we didn't need, like some other companies have done."
"Came when they said and were very professional."
"Rob saved the day during an emergency after hours service call. He was efficient, honest, and professional. He was able to troubleshoot and fix the problem, gave recommendations and made us feel very comfortable. I HIGHLY recommend this company."
"I chose to use Smoaks HVAC for my new home system installation because. Iwas told by an "in-the-know" source that they were the best in town at what they do. After numerous quotations I chose Smoak's and I am glad I did. They provided me with exactly what I wanted and needed. Namely a new HVAC installed. My old unit was on the edge of the end of its life. I highly recommend Smoaks. They have been doing this work for a very long time and they are very good at it."
"Our A/C coil sprung a leak and parts are difficult to come by due to the harsh winter in Texas. TJ filled us up with freon to last us until the crew could replace our unit. Everyone we dealt with was honest and professional. The price was affordable and the job was done in a timely manner. The crew left our home clean and cool!"
"James and Karl were very professional and did a great job. I'm sure my old system was a major challenge but they replaced both units in a timely manner and did a fantastic job. Also thanks to Jay for working with me. Figuring out all my needs and taking care of me. Five stars! Thanks again."
"We were well pleased with the services we received from Smoak's Comfort Control. James and his team were courteous and very professional throughout the installation of our new AC system. We are repeat customers and will continue to always be loyal to Smoak's."
"The guys were very polite and professional. In and out quickly, cleaned up afterwards and took the time to ensure all of our questions were answered about our new garbage disposal."
"On time, professional, friendly, and thorough – all great!"
These folks are professional."
"Javon did a great job. Look forward to having him check the system again in the spring."
"Very pleased! A friend recommended and I'm so glad she did. Quick, professional, affordable, trustworthy."
"Carleton did an expert job repairing our HVAC. He was personable and knowledeable. He could tell right away what the problem was and he fixed it quickly. He was even nice to our dog. He did a five star job and worked within my difficult schedule Thank you Smoak!!!"
"Chad was great. Explained things clearly. Very helpful."
"My mother had a bad leak in her front yard and the service was EXCEPTIONAL."
"Al fixed a broken water line in our front yard. Very professional. I highly recommend this company."
"Friendly professional service"
"Had a great experience with Chad with Smoak's. He took the time to explain what my issue was and made recommendations to prolonged the life of my attic unit. The dispatch team was great they were able to work me in knowingI had a new born in the home. Great family business."
"Javon is the best! Polite, informative, works hard and efficiently. He's welcome back here anytime."
"I have been a customer for a long time due to excellent work and customer service."
"You service my home and my family's home. Great to work with every time."
"Smoak's Comfort Control had our HVAC replaced within 24 hours of coming out and assessing the situation. The crew was wonderful and were great at communication of what needed to be done and setting expectations."
"The mechanic was well spoken and very knowledgeable very happy with his work."
"We had Logan from Smoak's service our a/c unit and he was extremely professional and knowledgeable. We have been with Smoak's for almost 20 years and will continue to do so. We have recommended them to family and they are as satisfied as we are. Would recommend them to anyone looking for an honest ac heating company."
"This was out second iteration of Trane installations. The zero-interest financing option is a great benefit. Also, the technicians are always both competent and congenial [they're always nice to our dogs!!!]. We've been extremely happy with Trane equipment – the new system is virtually silent!! A Big Change from the POS we had previously. All installation went smoothly and we were very pleased to have it done in one day. Great planning by the crew. Thanks to all for their good work."
"Professional, prompt, and clean installation."
"My installation team of Sly and Jacob for the second installation were professional, problem solvers and courteous. Follow up with Victor and always terrific receptionist on the telephone are the best. Mr Smoak's came by twice to respond to issues even on the weekend and meeting Miss Bella was a wonderful treat. When the weather cools I would like to address the condensation issues around the vents and see that solved."
"Everyone was so nice and hard working."
"First class. I have been through MANY HVAC companies. You are my new go-to guys."
"Great people to work with, very knowledgable honest just good people."
"The Technicians that installed my unit were very knowledgeable and Professional in doing their work. A Great Crew!!!"
"Smoak's Comfort Control always does a great job! Very helpful and professional technicians that are quick to respond and address any issues."
"Very Professional and on time"
"Carlton did an amazing job taking care of maintenance on our AC system. We truly appreciated his attention to detail, quick work and professionalism. Definitely will be using them for all maintenance going forward."
"Carlton was friendly and professional. identified and explained the problem quickly."
"Rob was our service representative and he was excellent. Arrived ahead of time, very professional and worked hard at solving our a/c issue. Pricing was fair"
"Davon always does great job."
"Rob was prompt, knowledgeable, and professional. Very happy we called Smoaks"
"Smoaks is a business that genuinely cares about its customers!! They go far beyond just providing an appliance!!
John McGarvie was excellent!!! Very courteous, friendly, explained everything in detail.
I highly recommend Smoaks Comfort Control!!!!"
"Javon was very profesional, knoledgeable, helpful and honest about our options."
"We've used Smoak's Comfort Control for almost 30 years. They are very professional and have prompt service! We also use their plumbing services!"
"Perry is a very personable young man and a extremely professional and knowledgeable HVAC tech. Exhibiting his great attention to detail, he investigated and readjusted the condensate drain line so it now drains much more freely. He went about his checkup very professionally with both inside and outside checks. You may breath better. Perry does his job very well! Thank you."
"Rob is excellent, professional and knowledgeable. He values excellent customer service and gets the job done quickly. We trust Smoaks because of Rob Mitchell."
"Excellent service as always!"
"Very prompt and efficient"
"Logan from Smoaks was great! Professional, thorough, informative."
"Knowledgeable and thorough techinican. Gave cautionary note about AC coils but said they should go another year. Good news for 11 year old system."
"On time, professional, friendly and thorough – all great!"
"Excellent job, friendly and clean after he was done. Very pleased with his work."
"Joey Lupton was professional, knowledgeable and courteous!"
"Work done on time and very professional."
"The repairman came on time. He quickly assessed the problem. After finding the part that was defective he was able to install it and have it working in no time. Very efficient workmanship."
"We had a problem with an HVAC unit two years after installation. Smoak's was courteous and professional and showed integrity in their handling of the situation. The owner even came out to the house to trouble-shoot the problem. We were very happy with the resolution. They made it right! They've earned a loyal customer."
"Gary was informative, knowledgeable and helpful in assessing our outage and outlining solutions."
"The technician was excellent – great at diagnosing and correcting HVAC problems he should be considered a valuable employee"
"My technician was great!! He fixed the hot water heater and even helped with some other issues we had"
"Plumbing services with Al are always professional and well done."
"Prompt service, on time, good communication along with knowledgeable technician."
"Jay Browder and the Smoak team consistently deliver prompt professional service with the utmost of integrity. I would recommend them with complete confidence. I have called on them many times over the past 7 years and they are "my HVAC" company. Karl and James, the installation team were on time, very professional, put coverings on the floors, did a video to show the before and after results of installating the new HVAC unit for our upstairs-WOW! They were awesome."
"Great communication and a clear understanding of what needed to be done and all the costs involved. The repairmen were here on time and were very professional. I would definitely use Smoak's again!"
"They were timely, tidy, and respectful, easy to work with. Our new HVAC unit is great!"
"James and Whitey from Smoak's Comfort Control were fantastic. They did an excellent job installing my new Trane system. My wife was working in the same room where, above in the attic, James and Whitey were installing the new air handler and they tried to be extra quiet. That's just plain professionalism at its best. It was a tough install but it went smoothly. I would expect nothing less from a William Smoak owned business. Great job from beginning to end. Kudos to Karen for the scheduling assistance and Jay and William for working with me on a very competitive price. I'm sure the customer service will be the same if I ever need it. Thanks again."
"I rely on Smoak's for several HVAC units and I can always count on them to respond quickly with competence and professionalism. Shout out to James Benton and Jay Browder, just 2 of their top professionals."
"I've been with them over ten years. Always friendly and happy to satisfy the customers' needs. Karl and John came, got to work, were polite, knowledgable of installation, completed sooner than expected."
"The people are second to none, the service is prompt and attentive, and they are very reasonably priced considering the level of consultation and understanding provided."
"James Benton and Whitey Smoak were both friendly and excellent at their jobs. Answered all my questions and installed new package unit HVAC. Would recommend Smoak's to anyone based on my experience with these two gentlemen."
"Jay was highly informative during the initial visit. Karl and James were thorough, professional, and personable during the installation. Very pleased. Thanks."
"Great experience! Work was completed carefully and expediently. Logan M. is very competent, skilled and so personable. Very positive visit!"
"Gave a thorough maintenance checkup. Tech was very professional and personable."
"Chad came by and fixed my thermostat today! Excellent and efficient service!"
"He explained things well and was very polite. Fixed our issue!"
"Friendly, professional and kind!"
"Excellent HVAC service."
"Our technician, Joey came out for our semi-annual maintenance today. We were so impressed with him from the moment he stepped in. He was friendly, professional and very capable. Trustworthy is not a word often used in reference to some air conditioning companies but Joey and Smoak's Comfort Control have gained our trust. Thank you so much for caring about us!"
"I've been using Smoak's for over 15 years and they consistently come through. Most recently it was time to replace the old HVAC with new. They were very responsive and I was on their schedule the same day. Javon reviewed the situation and Jay showed me options that I reviewed before making my decision. Within 2 days, they were able to do the work. Sly and Karl arrived on time, and were very pleasant. They steadily removed the old unit and replaced the new without issue. They placed a carpet runner on my floors to protect them and cleaned up after they completed t he work. As always, I'm very pleased with the outcome and will continue to recommend Smoak's for both plumbing and HVAC services."
"I highly recommend Smoak's for HVAC installation and/or repair. We just replaced our old system with a new high efficiency system. From the sales staff to the installation their employees have been a pleasure to deal with at every juncture. James and Whitey did the installation and they could not have been more professional. Arrived on time both days and were efficient, knowledgeable and polite. So glad we chose to call Smoak's, it's nice to be able to sing their praises."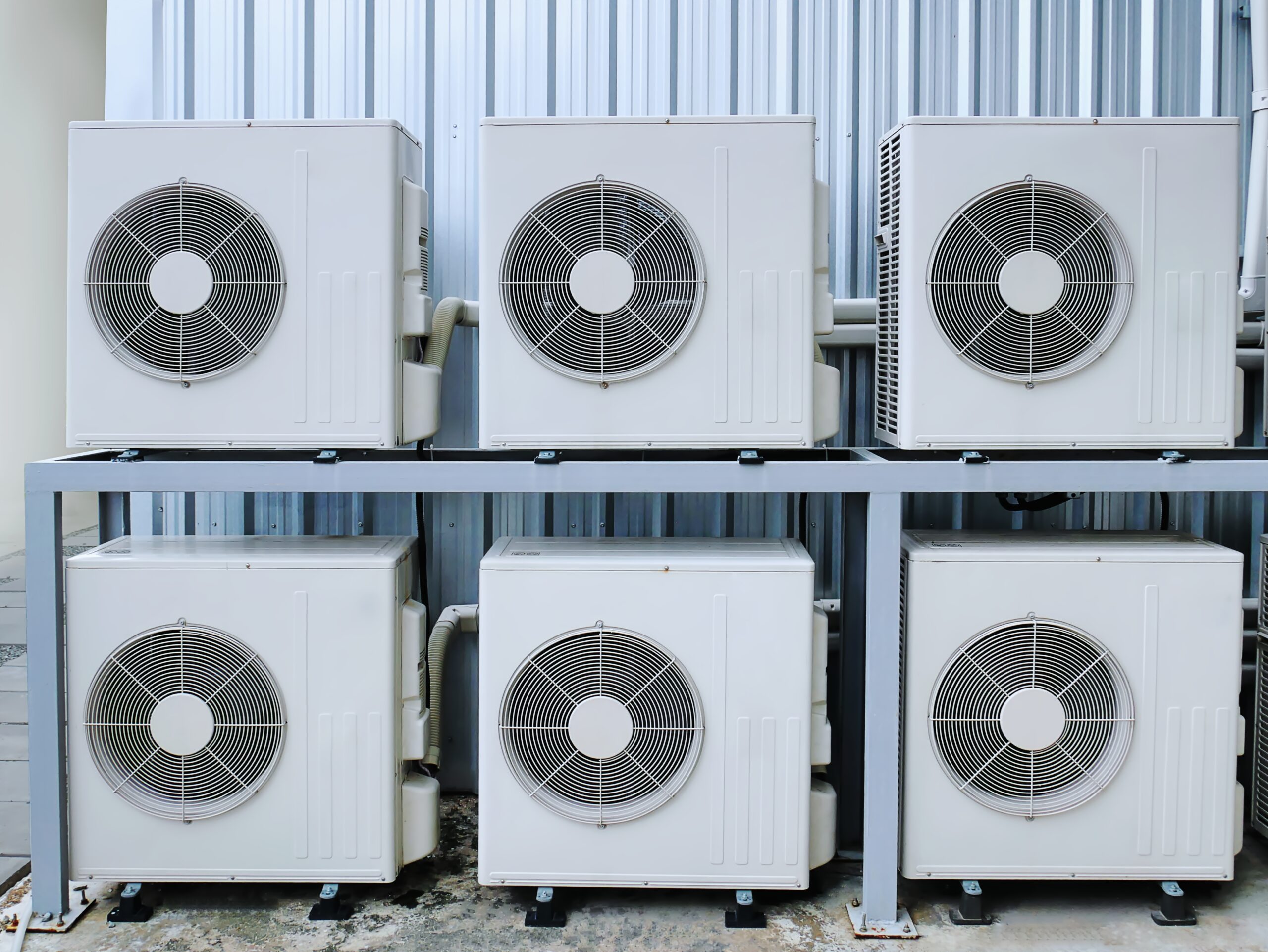 "Smoak's took this New York City girl who had never owned an HVAC before through maintenance and replacement of two TRANE units at my primary residence and my rental properties. They simply go above and beyond. I've used them for HVAC and for replacement tankless water heaters and other needs and love their annual maintenance plan. The bottom line is this is a company that sicks by their word, has an incredible team and never leaves you in a jam. Don't bother shopping around – go with the best. Thank you to EVERYONE at Smoaks! I wish other companies worked like they do."
"Smoak's came and serviced my units. They were professional and helpful. The technician Carlton was very professional and clearly communicated issues etc. Thanks."
"We had to replace all of our ductwork and the package unit for our downstairs heating and air. Glenn Smoak was very responsive and attentive to our needs when we called for an estimate. He provided good guidance and good pricing. Karl, Doc, James, and Eliel did a fabulous job with the ductwork replacement and HVAC replacement. They were on time and ahead of schedule for both, and they followed up with us to make sure everything was working as it should. Also a shout out to Karen who does all of the scheduling, payments, and help with the paperwork. She was so helpful, and actually helped us with the paperwork required for our Dominion rebates. I highly recommend the team at Smoak's!"
"Smoak's Comfort Control installed a new Trane package unit yesterday. Karl & James did a great job. They were very business like, friendly & professional. It made the whole experience a pleasure. They did some great sheet metal work to tie the new unit into the existing system sealed everything like you would expect. Glad we called Smoak's and really appreciate they assigned Karl & James to do the job."
"Very pleased with the work done by Smoak's. They were professional from the first time I first contacted them until the time they finished the project of installing my new HVAC system. I won't hesitate to recommend them to anyone looking for HVAC service/repair!"
"I work for a private island and Rob, Carl, and James were out there to change a second story unit. Not only did they complete the job they did it in one day, and that's no easy task. After they were finished and on the boat to go home we saw a golf cart with an issue drive over a wall into the marsh. They were very quick to jump off the boat with us to help the home owners. Y'all have some not only skilled employees but also caring and compassionate. Thank you for hiring the best!!!!!"
"Everything went great. Al and Carl were friendly, prompt and knowledgeable. I highly recommend."
"The technician, Adam, was exactly on time and did a very thorough inspection and maintenance cleaning of my HVAC system, and took time to explain what he was doing, how the system works, and issues to look for as a new homeowner. Very pleased!"
"I've been a Smoak's customer for over 15 years for ongoing maintenance and just purchased a recent HVAC unit which was installed within a few days of purchase. These guys are extremely professional, responsive and as well as very knowledgable. Thx!"
"3 very professional technicians installed a new system in a timely manner. They were respectful and kept me informed on their progress. Did an excellent job cleaning up after the job was complete. Would highly recommend this crew."
"Karl and James were very helpful and professional in reinstalling my unit. Thorough job and highly recommend Smoaks."
"Been a Smoak's customer for a few years and went to them with a major project. Karl and James were the best. Professional service and attention to detail. Highly recommend this team!"
"Received the recommendation from our realtor since we just moved. Chad was very efficient and knowledgeable. He spent an hour performing a PM on the heat pump changing the air filters for me also. We did not even know he was in the house! Chad also installed a Honeywell Smart/Web thermostat for me that I had purchased. Overall a great experience with a service plan and letting us know what was going on every step of the way!"
"Chad was here at 8:30 am. He was was great. Very, very fair with us on what he found to help us."
"Smoak's worked me into their schedule the same day of my call. Other plumbing companies wouldn't respond for several days. It was an urgent matter and I can't thank them enough for their assistance. In particular, Al and Carl, the men who resolved the problem, were highly professional, polite, and efficient."
"I just had a new A/C system installed and could not have been more pleased with the installation. I felt very comfortable leaving the installers in my home, since I had to work. My home was left in perfect condition. The only evidence that they had been there was the new thermostat box was left on the kitchen counter for me to review. Great job! I would highly recommend Smoak's for all your heating, A/C, & plumbing repairs and new installations."
"Smoak's has serviced our HVAC system since 1999 and has done great work at reasonable prices. Adam is our favorite tech. He's friendly, efficient, and does a great job. We've actually requested that he be assigned to our account as well as our parent's."
"Adam did a 5 star job on my home maintenance visit. I loved getting his photo so I knew who to expect and hearing about COVID precautions to alleviate worry. Adam was pleasant, respectful, completed the job and answered my questions. Congratulations to Smoaks and to Adam."
"The only HVAC company I trust. They take care of people. I had months of issues with another company, got a 2nd opinion, and then got referred to Smoak's by an HVAC professional. Smoak's was helpful every step of the way. They came out with masks and great attitudes and got my HVAC working the way it should be. I will always use Smoak's from now on!"
"They were on time/early. Adam was very professional, courteous and knowledgable! I will definitely ask for him next time."
"I won't ever use anyone else from here on out. Smoak's is fantastic. Karl and James installed our new hvac system and could not have been more professional. Thanks for everything!"
"We're very pleased with Chad's assistance during the holidays. On the day before Thanksgiving, we noticed our thermostat was off (blank). A call to your emergency service line was relayed to Chad who contacted us. After talking to him and scheduling a Thanksgiving service call, we talked to/texted him and decided to postpone service. On Thanksgiving, the thermostat was on some of the time, blank at other times. We contacted Chad and he came on Friday. Diagnosis determined the thermostat had indeed failed and he installed a new one. The unit resumed working normally. It's a 2008 unit so probably not too long until due for replacement. We appreciate his advice and flexibility during our exchanges and then his replacement of the unit from his on-truck inventory."
"Great customer service! Carlton is the BEST technician! Thank you for everything!"
"Everyone from the scheduler to the HVAC technician were very professional. I received an email letting me know technician, Chad was on the way. Email contained picture to which was just a comfort thing to know who would be at your door. Chad was great. He found and corrected our heating/zone problem quickly and explained it thoroughly and it was easy for me to understand. I signed up for the maintenance plan! Highly recommend Smoak's!"
"Adam came today & did maintenance on our unit. We always request him. It is always a pleasure to see him and he does a great job. He is a great asset for your company."
"Brandon was an awesome technician. His professional demeanor was exemplary. He was thorough and engaging. Smoak's has provided quality service for my home through recent years and I intend to stay with them for as long as I am here. Thank you."
"Always easy to deal with. Remember that HVAC repairs can be costly. They charge fair prices and never "nickel and dime" you. Been using them for about four years for my home and my Mother's as well. My Fraternal Lodge does as well, never an issue. In fact, they installed two new systems at the Lodge in 2018. And their quote was by far the best for the Trane systems we wanted. No problems that was the result of failure due to materials or labor. Did have to repair when the vent pipe cover was damaged and debris fell in and caused internal damage. Fixed within four hours and did a courtesy check of the other unit and our gas stove. They always set up a time and then call when the technician is on the way. Tell you what is wrong when done and always ready to answer your questions before/at start/end of job. Never had a "baloney type" answer. Commercial or residential…they know what to do. Highest recommendation."
"Adam was here today and it was a great experience. He will be taking care of completing the job. Merry Christmas. Thank you Adam. Rob M. Thank you as well for fixing the unit today. I highly recommend Smoaks!!"
"Specifically, our tech, Brandon, was excellent."
"I recently was in need of a new HVAC system and friends highly recommended Smoaks Comfort Control. After talking with Jay who listened carefully to my needs. I decided to go ahead with the purchase of a new 15 SEER Trane unit. I have not been disappointed. They have met and exceeded my expectations. Sly and Whitey were very patient and careful during installation, Chad was extremely helpful with the new thermostat, Terra explained their service contract and Brandon throughly checked my other unit..it has been a positive experience and I look forward to having Smoaks maintain my units."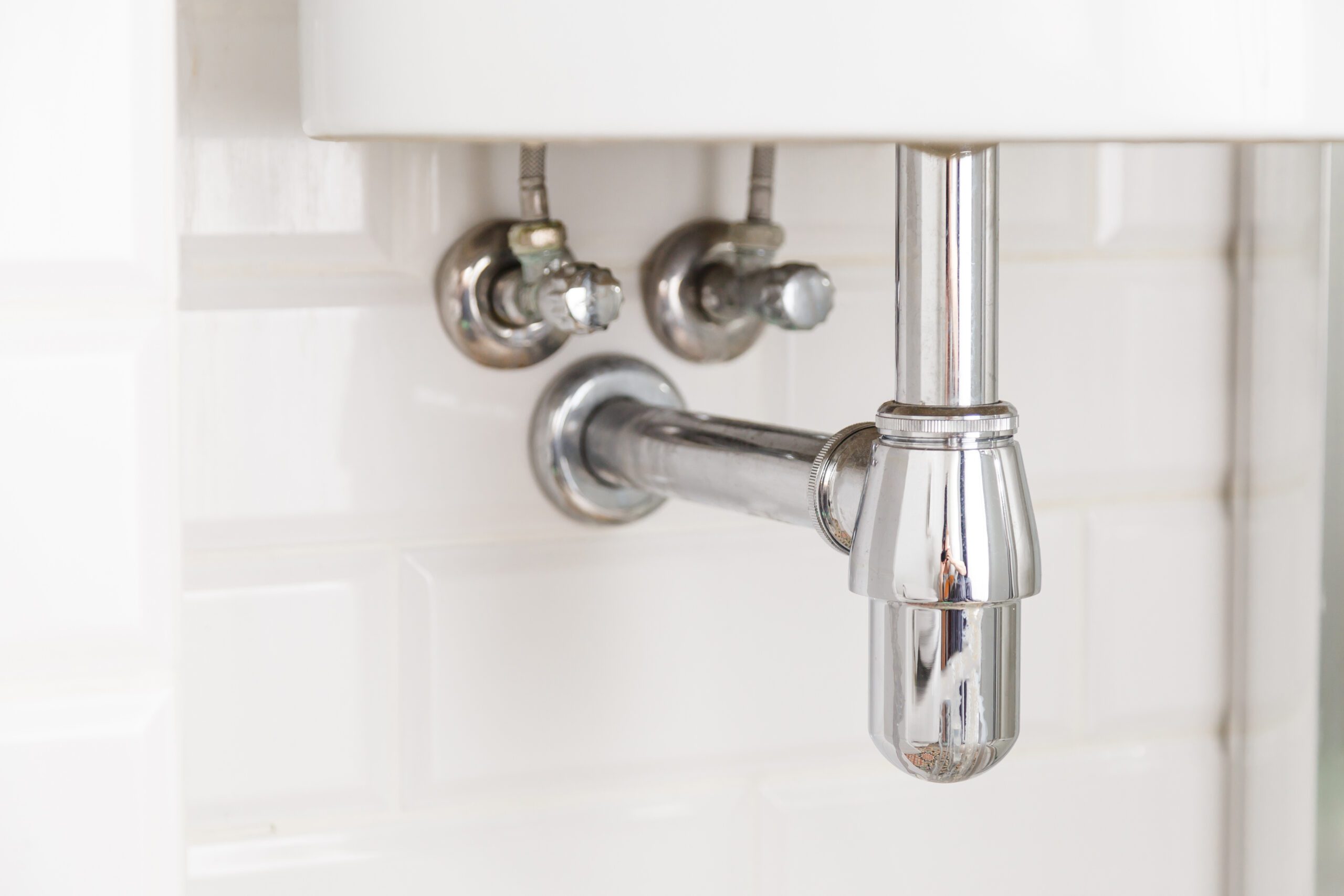 "Just got a new unit and it was installed within a day of ordering it which we appreciated because of the chilly nights. Both technicians were hard workers and kept mess to a minimum. Thanks."
"Brandon did a through job on our regular service and we had an aggravating technical problem with a thermostat. He followed up with Chad who came and solved the issue — incredibly professional."
"Chad was professional, prompt, experienced, and personable. He was through and explained things so I could understand. Smoaks is always responsive and reliable."
"Brandon was very professional. During this time of the COVID pandemic he adhered to the requested safety precautions thus protecting himself and me the customer. Brandon also explained his maintenance findings and answered the questions I had for him."
"Arrived on time and as scheduled. Pleased with the work performed and will continue to use Smoaks for my HVAC needs."
"Very professional and informative. Would use this service again."
"Heat strips failed, TJ very knowledgable, fixed in short order and on top of that a nice guy."
"Chad did a great job! We appreciate Smoaks they installed our unit and keep it running in tip top shape."
"Prompt to respond, professional and highly competent."
"Great job by Smoak's and the team of James B and Karl D. Highly recommend them! Great techs and service by James and Karl!"
"I cannot thank Javon for all his hard work and determination to get our unit fixed despite awful, cold weather! Outstanding service!"
"Excellent job, friendly and clean after he was done. Very pleased with his work."
"The technician Adam was very prompt he was informative letting me know the issue and how it would be repaired. He performed the work cleaned up his mess and now I have heat."
"Adam is a true professional. I feel comfortable with Smoaks servicing my units. Very satisfied."
"Chad was the awesome! He really knew what he was doing and made us feel comfortable. He is confident and competent at his job and made us feel like old friends. We are so glad we decided to go with Smoak's."
"My wife and I own a property management on Kiawah and John has done many jobs for us. He is always punctual, professional, and gets the job done right the first time."
"Our HVAC system recently died, and being without heat in December is simply not an option. We called Smoak's and they were extremely quick to respond. The unit was old…really old…but the service team was extremely fair with their assessment, giving us all of the options including repair vs. replacement. We decided to replace the unit and within a few days we were moving forward. The entire install took one day, and we had heat again that evening! We were extremely satisfied with everyone on the team, and although HVAC units are not inexpensive, they were certainly fair. We now have a unit we trust and a team we know we can call on if we need them."
"We were happy to have Brandon D. as our technician today. He was courteous, efficient, and through. Many thanks."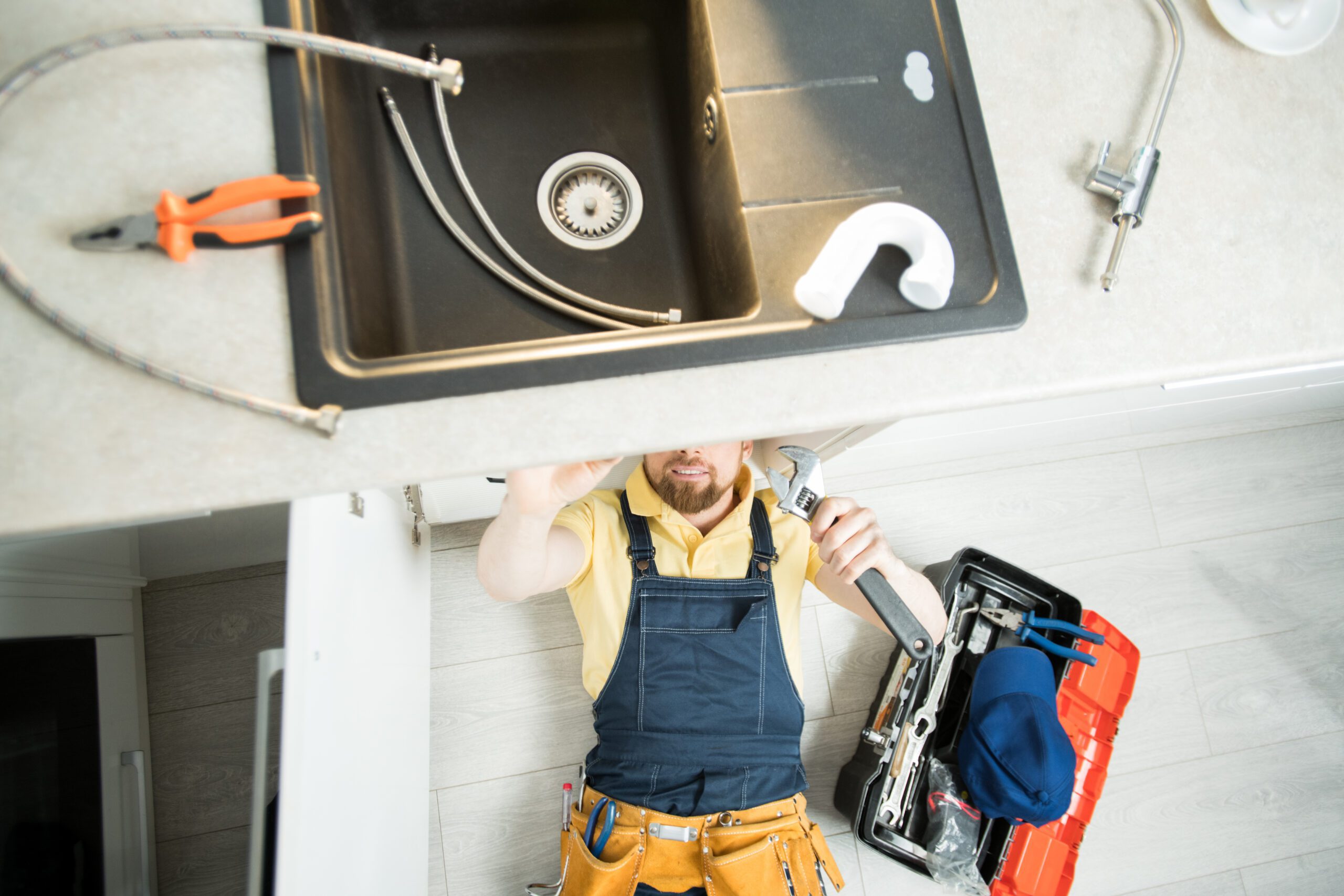 "Very professional company. Will be using them for all my HVAC/AC needs."
"I've used Smoak's for many years at multiple homes and also our business. I have found them to offer outstanding customer service, quality products and stand behind their work. Even though I am a loyal customer, I still price shopped our latest mini split installs and they still came out less expensive than other companies. Would highly recommend them for all HVAC needs."
"I will recommend Smoaks to anyone needing Comfort Control Service. The technicians were beyond polite, professional, on time and did a great job installing my systems. I am in the customer service industry, have had the same clients for 20 years, I am a firm believer in taking care of customers/clients and following through on what a company sells and then follows through on the service. You are very fortunate to have the young men who installed my systems, please pass it along to them. Jay was very professional and helpful in explaining and recommending the correct systems for my home. Thanks again."
"Chad arrived on time, wearing a mask and booties diagnosed the issued, managed to call for a quote and parts, the parts were delivered, he installed them, checked and dealt with a few other minor issues and left total time about 3 hours. Very impressed as always. We have been using Smoak's for 3 years and have always been satisfied."
"As always Smoak's response and service were stellar. After a weekend with no upstairs AC my call on Monday morning was promptly handled and scheduled for that afternoon. Comfort restored! I've been trusting my friends at Smoak's for a number of years and they've always responded with the highest level of service."
"Excellent customer service! Professional and educated service provider."
"I first used Smoak's Comfort Control when I needed to replace a 3-ton HVAC system a few months ago. The service was exceptional and I have been very pleased with how my new system is performing. So, when I needed repairs on 2 toilets, I called Smoak's again. I am again completely satisfied with the service provided: Al arrived on time and was friendly and professional. He quickly fixed one toilet and called suppliers to try to find replacement parts for the other toilet. He explained all options that I can take to either try to repair the toilet or purchase a better-known replacement. He also provided written estimates for each option. I highly recommend Smoak's Comfort Control for both HVAC and plumbing needs!"
"As usual, Al was prompt, courteous and competent. He is an extraordinary gentleman. Thanks to Smoaks for an excellent team."
"John did an excellent job on my bathtub fixtures. He was courteous, professional, and he got the job done on time."
"Adam is a knowledgeable and professional technician! Thank you, Adam."
"These guys are the real deal….on time and on task!"
"The Smoak's team of Rob, Carl, and James exceeded our expectations in the installation of a new furnace and AC. The pricing was fair, Rob set our expectations as to what would happen and when, while Carl and James executed the installation smoothly. They were not only knowledgable and professional, they were great at making sure our home stayed clean. We are very pleased." 
"Professional, knowledgable, honest"
"I have been using Smoak's for over 30 years. Their service has always been excellent. Their technicians show up on time, they are efficient, and get our problems solved. We use them for maintenance service throughout the year at my office and home. They have always provided excellent service. and care. I would never use another AC company. Smoak's is the best."
"My HVAC unit was completely worn out and needed replacement. I arranged for 4 quotations (with plans for 6 or 8) on unit replacement. After the fourth quotation, I committed to Smoak's for the job. James Benton and Karl Daniel arrived on an agreed date and installed a new unit (both condenser and air handler). I saw a positive work ethic in these two young men that was very admirable. Their product knowledge and installation skill was considerably more than adequate. After 7 hours of hard work my new unit was completely installed. After they left I naturally observed what they had accomplished. I was very impressed with the workmanship. I received a very professional installation that I am very happy with. Based on what I received, and in my opinion, Smoak's is one of the best HVAC companies in the Charleston area."
"I have used Smoak's for over 6 years mostly for preventative maintenance service calls. Their team is top notch and through. I had to purchase 3 new units within the last 4 months because they were old and needed to be replaced. The install team were also top notch, clean, and informative on the working of the system. You will not be disappointed with their service." 
"My daughter's AC went out in her home this weekend so she arranged to have Smoak's Comfort Control check it out. I just knew they were going to tell her the unit was shot and had to be replaced. They could have told her anything since the unit is about 15 years old and we would have believed them! The fact is they were able to repair the unit by replacing the Capacitor and didn't play up the hard sell for a new unit, but did appropriately recommend the unit be replaced soon. My daughter told me the 2 Tech's Jay and Larry, were great and had her AC back up and running in no time. Knowing the unit is 15 years old, I am going to take their recommendation to replace it, and for sure will do it with them."
"James and Carl installed our new Trane HVAC system with great professionalism and care. The carpeting and hardwood floor were covered, and everything clean and in order when they left. Thank you very much!"
"Smoak's did an awesome job on putting in a new unit for our Carolina Wraps Building. They were professional and provided quick turn around! So easy to work with!"
"We have used Smoak's for probably 15 years and they have never deviated from the great service provided to us. We have had a maintenance agreement with them on our rental property and home. I highly recommend Smoak's for plumbing and heating and air needs."
"I really appreciate consistency, and I have that with ADAM. He knows me and he shares info about his girlfriend, who is active Air Force (Thank you for your service from an AFR 1st LT). I totally trust him in my home, especially during these times of covid. He is very respectful."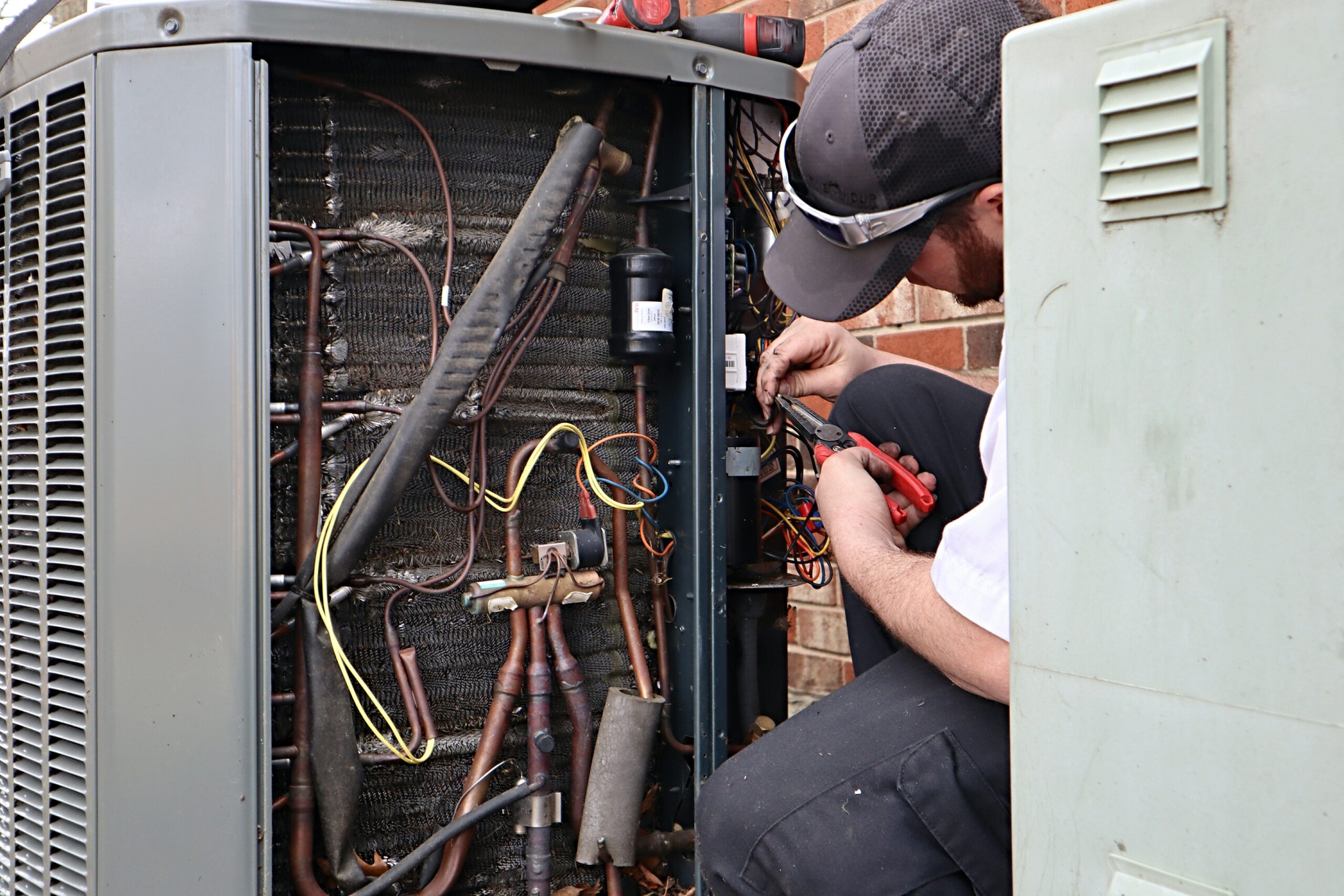 "Javon Jones was right on time. He methodically got through his interior equipment checklist, replaced interior HVAC filters, and proceeded to the roof to examine the outside HVAC compressor. Smoak's rocks!!"
"Smoak's is our "go-to" for AC systems and service. They have a great business team. From call-in and prompt scheduling to knowledgable, professional technicians, and very fair pricing they do things right. It feels like calling a friendly neighbor for help. AC is one of those things that when everything is operating normal, you don't even notice it's there. But if it needs repair, we need help fast. Smoak's always responds. We have and older home with a couple of Smoak's-installed systems. It's great to have the combination of Charleston charm and modern systems. Thanks Smoak's!"
"I called Smoaks. I was told the service fee up front by Victor and got on the schedule. The technician, Al, called me when he was on the way. Al arrived in a clean, professional looking vehicle. He looked very professional himself in a uniform. Al placed shoe covers on his shoes before entering my home. During his inspection, he found another issue that I didn't realize I had. Al told me the price for the repair up front. It was a night and day difference between Smoaks and the first company that I called. I definitely recommend Smoaks for you plumbing needs and I definitely recommend Al."
"William and his team have always been responsive and educational regarding my needs. Hats off to five star service."
"I have used Smoaks for all my HAVC and plumbing needs. They are very professional, on time, and respectful to my property. They maintain use of PPE and social distancing while providing services in my home. I highly recommend Smoaks for all your home HVAC and plumbing needs."
"Great results, on time, maintenance done for peace of mind, excellent work, price great, will definitely continue to use."
"We have used Smoaks for more than 10 years of service and have been satisfied with them. Last week our A/C system need replacement and we chose Smoaks for purchase and installation which was a 5 star event!" 
"Great service by Chad and assistant on an HVAC system. Smoak's Comfort Control is my go-to when I need it done right."
"Rob is outstanding and amidst this current crisis he was extra careful about not touching things, sanitizing his hands etc. We are very thankful for him and for Smoaks."
​"Joey arrived on time for our scheduled 6 month HVAC checkup. He promptly went to work inspecting, evaluating and cleaning our upper and lower level units. As the visit progressed, he was happy to explain what he was checking and his findings. He was very thorough in the process and I learned a variety of things. I had debated whether the twice yearly visits were worth the expense. However on this visit he discovered failed and failing run capacitors that would have put extra strain on the compressor in our larger unit potentially leading to premature failure and a very expensive repair. He was able to replace those 2 components on the same visit with a discount since we are on the maintenance program. I was very pleased with the service we received! I look forward to having Smoak's Comfort Control continue to maintain our HVAC systems."
"Our Tech was Adam today. He came to do maintenance on our system He was extremely upfront with our old unit. He did not try to sell us something we did not need but rather recommend what was needed. Have recommended Smoaks to my neighbors and they use them and will continue to do so."
"Friendly quick call, quick schedule, Jay was personable, presentable and friendly, recognized problem right away and unclogged by kitchen sinks quickly–all you can ask for"
"Rob came to figure out my heating unit issue and was very thorough in problem solving. He's still waiting to hear from the rep about a few details, but am confident that he'll get it figured out. I feel like I'm in good hands with Smoaks. Rob was very professional and personable. Thank you!"
"Joey did a thorough job on our bi-yearly maintenance. Very friendly and showed up on time."
"Again Adam did a efficient job. Came when expected, and was in and out in no time. Always glad when he is the one to come. Thank you."
"Joey was great! Leaving this review for my mom and sister. Highly recommend."
"I was very impressed by Adam Rodriquez. Everything about his visit was professional, from the moment he arrived- right on time. I really appreciated that he wore a face mask and gloves to protect me from COVID-19. He even remembered the last time he serviced my HVAC unit. He took extra care in serving my unit, even vacuuming outside the drainage pipe. But what impressed me the most was that he treated me with the type of care and respect you might expect from a friend or family member. He recommended that I add insulation to the attic hatch to prevent hot air from coming into my home and explained how I could do it myself. I really appreciated his advice and applaud that he puts his customers first."
"Great customer service and they do a professional job"
"Very professional and thorough. A Charleston company! Highly recommended."
"John McGarvie did a great job in my home replacing a shower supply valve, and faucet set & also installed two new toilets. He was very professional, courteous & efficient. I am very satisfied with this project with Smoak's."
"Very professional, courteous group. High quality work. Very reliable products. I highly recommend."
"Just had a new TRANE HVAC SYSTEM installed by a GREAT company and employees. The work was done with expertise, care and respect. I would recommend to anyone."
"From my initial phone contact through the visit with the technician, I felt treated with respect. I felt like Joshua knew his business. Thank you Smoaks, you are a true quality business!!"
"Smoaks Heating and Air has been servicing my homes HVAC units for the past 16 years. They are professional and dependable. Chad is a fabulous technician. One of the best!!! Thanks Smoaks"
"We called Smoak's originally for what we hoped would be a repair. Our unit was 20 years old, so we knew replacement was coming up. Now turned out to be the time, as parts could no longer be found for our 20-year old unit. Rob Mitchell sat down with us to explain our options, and we finally narrowed things down. It turned out that we could do with a 4T gas pack instead of a 5T because it is impossible to adequately heat and cool a room over the garage with any household unit (it requires an additional source or the kind of heat/AC found in motel rooms). So we deducted that square footage from the total. Saved us a little bit. The installation went smoothly, and communication was good between us and the installing crew. Due to code regulations our unit would have to be raised considerably. In doing so it would partially block the kitchen window. The solution was to move it to the side a few feet, and clear of the window. That required extra ductwork to connect to our existing, and also the addition of what we believe was an oversized sheet metal hood to cover it all. This was all done efficiently, and we complimented the sheet metal worker on the nice appearance of his hood. I had to contact Karen in the office about several things, and especially about the rebate offered by Dominion Energy which we had just heard about. Karen not only did the Smoak's paperwork, but filled out most of the Dominion rebate paperwork as well and told me how to submit it Be careful, as Dominion is very picky!. We were extremely happy with the installation and look forward to working with Smoaks for many years to come. They really do take customer service seriously, even bringing over space heaters to help us get through a cold snap. We highly recommended Smoak's Comfort Control!"
"Carlton has been maintaining our AC system for a couple years now. Always a great experience, professional and friendly!"
"Devaunte is a great service technician. He is vary professional and personable. We are vary happy with all his work and expertise. Highly recommend Smoak's we have always had great customer service over the past 20+ years."
"They did a great job, were on time, very clean, and good attention to detail."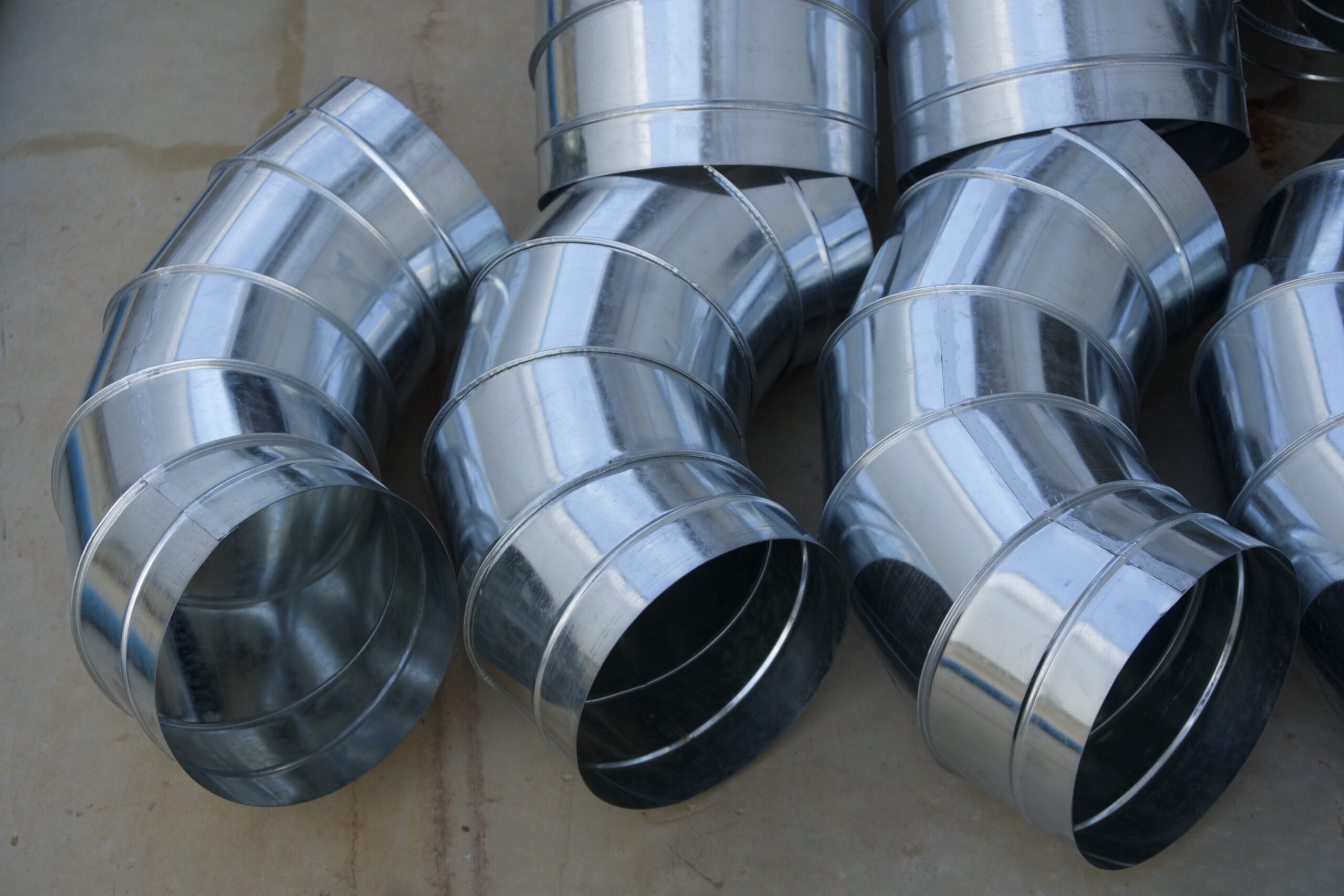 "We have used Smoak's Comfort Control for several years for all our Heat/AC and plumbing needs. They are an excellent company! What I think we love most is the people that work for them. Every one of them are terrific and very trustworthy! Joey was here this morning and did a fantastic job. He's so thorough and personable. Al was here last week and Al is always great. We have had many of their empty at our home, and I can't say enough about all of them all. I have recommended this company to many people, and everyone has been happy!!! Keep up the great service!"
"Very professional and helpful. I appreciate the time the technician, John, took diagnosing the problem and explaining everything to me. I would highly recommend using Smoak's Comfort Control."
"First Class Service as always"
"Smoak's was highly recommended to me by my smart buddy who has lived here for years. Very professional guys just installed my replacement HVAC (heat pump + fan unit & coils + thermostats). Two-story house, needed zoning to help even out the temperature between the two floors. Old unit was *old* — 20 years old…very fortunate that it lasted this long. Great, professional people to work with. So glad I took advantage of the winter-time pricing – what a great time this week to have this done! Will continue to have all my HVAC needs addressed by Smoak's."
"…they removed the "Mess" from my attic and installed a new (yet another) set of duct work.  It is clean, efficient and I have my attic back.  The price was reasonable, the workmanship is great, the technicians were on time and cleaned up everyday and I can TESTIFY that the owner cares about his customers and his staff.  Very honest and competent company."
"We had major work that needed to be done in our office and Smoak's made the process easy. They provided fantastic customer service, they were timely, professional and got the job done right. We will continue to trust in Smoak's and would recommend that others give them a call. Thank you again to the crew who assisted us!"
"We are completely satisfied with Smoak's. They handle our maintenance and recently installed a new gas-pack unit for our home. They are professional, friendly and do exactly what they say they are going to do, when they say they will do it."
"The technician came at the appointed time, told me what he was going to do, performed his work efficiently and expeditiously, told me all looked good, and left after about two hours. A fine job."
"Excellent service, professional, and believe it or not, an intelligent service tech."
"Lost my HVAC system due to power surge the night of Hurricane Dorian, called Smoak's Friday morning. Their tech arrived several hours later, diagnosed the problem, project manger arrived and we bought a new system. The new system was installed the following Monday. Service was quick, caring and very professional."
"We have used Smoaks several times. Always on time. Always have what is needed. Al explains what is to be done. We will call them again."
"Great technicians, great to work with. They keep my RTU's running great."
"Excellent routine service visit, as always!"
"Both Joey and Carlton did an excellent job.. Very thorough and courteous… They went above and beyond explaining the HVAC system and the maintenance they performed on it today… Thanks!"
"Carlton and Joey did excellent at cleaning and repairing my furnace. Left in nicer condition than what it was. Very pleasant and hard workers."
"Excellent customer service."
"John M, was awesome! I was very appreciative of John's assistance and guidance as I had to have the hot water tank replaced."
"Great experience with Smoak's. Quickly and professionally solved plumbing problems!"
"We just had a new HVAC system installed. I could not be more pleased with Smoaks! After getting quotes from other companies, Jay Browder got us better equipment and saved us over $2k from the deal we almost took. Thank you Jay! Chris and the guys who did the install did a great job. Making sure that I was 100% satisfied! Karen back in the office was awesome with all the paperwork and keeping the guys on schedule! Thank you ALL!"
"TJ was great- he came and serviced our HVAC system. Was quick and very knowledgable- he also helped us put our stuff back in the attic- above and beyond what he needed to do. Thank you!!"
"I love this company. I use them for all my heat, ac and plumbing needs. They have the most polite technicians on staff! I've had many at my house and each one has been wonderful. Recently Chad was here and he went above and beyond trying to solve the issue at hand. I have never dealt with such an honest group! I would trust them with me not home without batting an eye! Great company!"
"I called this morning at 7:30. A technician was here, diagnosed the problem, made some minor adjustments and was on his way.. Covered by installation warranty. Thanks"
"The technician was very nice and explained things well. I did not feel like I was being ripped off like the last 2 plumbers I've experienced."
"Logan is excellent. He is very professional, courteous, and friendly. He answered all our questions and explained how to get the most out of our hvac system."
"I initally heard about Smoak's from a colleague who had used it for many years. I used it for my mother's house, and then started using it for this huge project. Oh My Goodness!! What an amazing company!! Everyone is so professional and knowledgeable. I can't say enough about the three gentlemen that worked with us – Sylvester, Whitey, and Karl. Sylvester, Whitey, and Karl were so patient, polite, but above all they displayed such a strong positive work ethic. They answered all of our questions throughout the process. They cleaned up everywhere after they installed the units. They took special care in moving equipment in and out of the house. Floors were covered to protect them from being accidentally damaged. They worked as a team and maximized the use of their time to keep the job moving on schedule. Jay B, sales rep/supervisor, answered all of our questions and checked that things were progressing on schedule. The work ethic and hard work that Sylvester, Whitey, and Karl. put into this job was amazing and greatly appreciated. Each day they showed up on time and immediately started working. We also appreciate the thoroughness of the initial technician, Chad K, that came up to evaluate what needed to be done. The customer service reps are always very helpful as well. I would and have already recommended this company to several people for your prompt, professional friendly, and efficient service. Thank you for a job well done and a wonderful experience!!!!"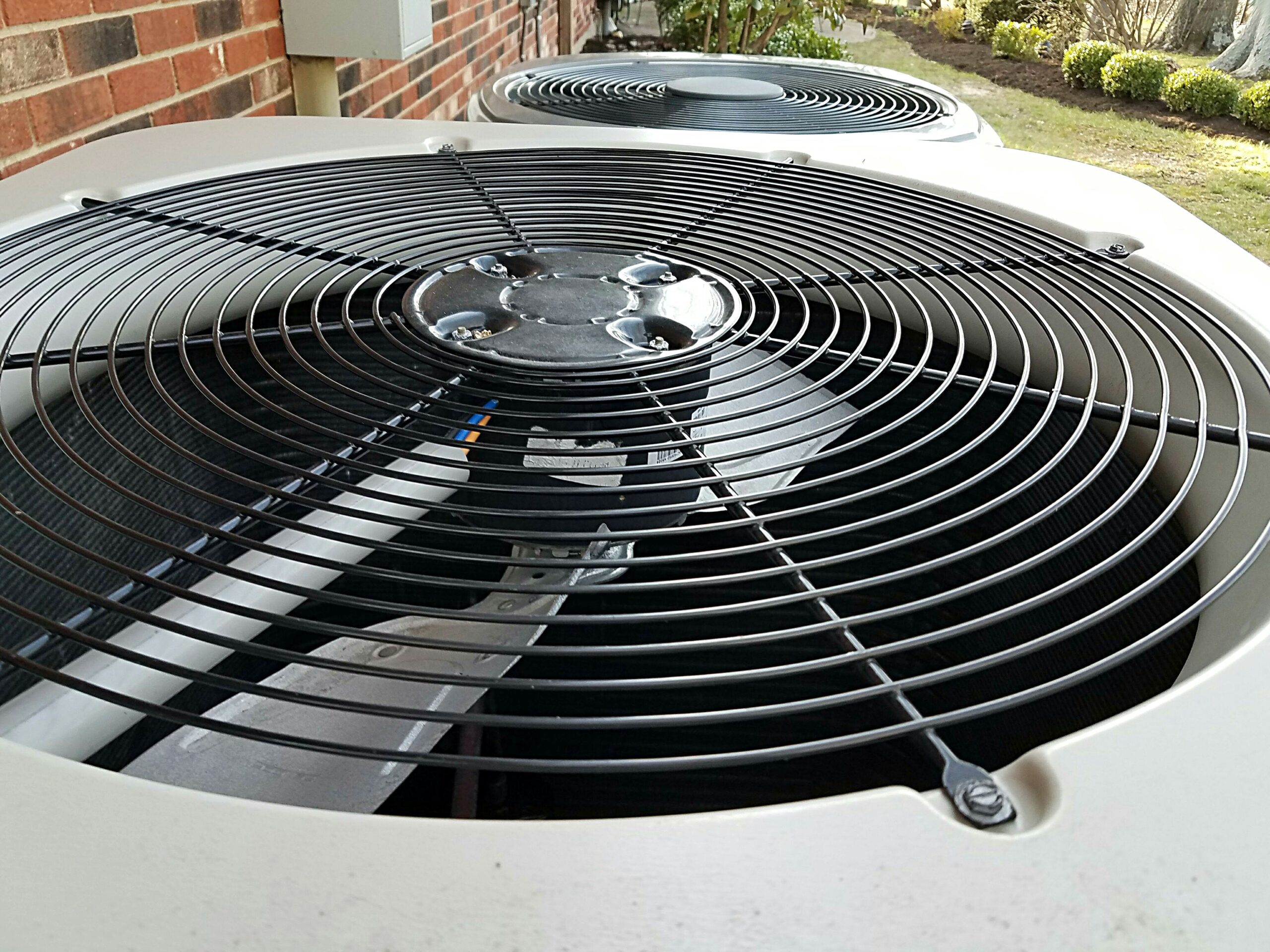 "Smoak's services a commercial property for us. Great office staff and communication! Very professional service in a timely fashion. I highly recommend!"
"Loyal Smoak's customer for years. Just had an issue with my AC on a Saturday evening and their customer service was amazing as always."
"The day I called and said my air conditioning unit was blowing warm air, they fit me into their schedule that very same day. Gotta love that customer service! I would certainly recommend Smoak's for any air conditioning/heating repairs and maintenance."
"Smoak's performed and went above and beyond any degree of service especially considering how our last HVAC company treated us. You will not go wrong by contacting Smoak's for any or all your Air or heating needs."
"Smoak's Comfort Control is awesome … if I could choose more stars I would. Thanks again so much to all involved."
"Always knowledgeable, helpful, and friendly! Great service."
"I have used Smoak's for over 15 years and have always been very satisifed with their services…staff are nice, caring and concerned about their customers. As a retired real estate agent and now, I always recommend this firm."
"Fast, friendly service from Smoak's. I've used them for years at my house and office and they always are a pleasure to deal with."
"Smoak's provides professional and highly skilled service. Always happy with their technicians and the end result. Highly recommend."
"We have enjoyed superb support from Smoak's Comfort Control for many years. In every case, they have provided top-notch service … thorough, on-time, and reasonably priced. They just quickly replaced one of our compressors during the height of the summer season: WELL DONE! Their technicians are absolutely the best! MOST HIGHLY RECOMMENDED!!!"
"Just had a complete air conditioner/furnace system installed. They Smoak's personnel were professional and courteous. Have had both plumbing and comfort control service for several years and have been completely satisfied." 
"Very professional guys just installed my gas tankless water heater. They worked good together to get the project done quickly. Then took time to explain the operation and what I need to do in extreme weather. They were very tidy. You could not tell they had been here."
"Once again, Smoak's provides great service with professional care. Our maintenance agreement takes the worry out of our HVAC."
"Smoak's is THE BEST as always!"
"Excellent work and very courteous service on my semi-annual service."
"I am super happy with their work. I used them for a client to repair their AC and they did an exceptional job. My clients are super happy and communicated with me every step of the way. Appreciate the work and would definitely recommend them to anyone in the Charleston area."
"Excellent customer service and technicians efficient, knowledgable and professional. I would definitely recommend Smoaks heating and air."
"Just want to give a shout out to Smoak's. They have serviced my parents' home for over 30 years. They treat my parents nicely and always are ready to answer a question… Their plumbing staff is kind as well. They treat us like family. Thank you"
"This is a terrific, locally owned company, I always use them and they have never disappointed us. They are prompt and so polite, all of t he techs that have come to our house for plumbing, heat or air have been great…I will continue to recommend Smoak's Plumbing, Heating and Air."
"Always there…Always Professional. We've used Smoak's Comfort Control a number of times and each time the representative was knowledgeable and professional. They listened to our issues and addressed them all. There was no high pressure selling and they were able to show us how to use our current system in the most effective way to increase efficiency. All Round Great Company!"