Trust a Trane Comfort Specialist for HVAC Repairs, Installations & Maintenance
We've come a long way from air conditioning as something only movie theaters could afford. Today, your air conditioner is essential to your home and business.
At Smoak's Comfort Control, our highly-trained professionals have assisted residents in Charleston, SC, and the surrounding areas with their heating and air conditioning repair, replacement, and maintenance needs.
Trane is the gold standard for heating and cooling. With a 120-year record in building, testing, and designing high-quality AC systems for residential and commercial properties.
Trane Comfort Specialists are industry professionals committed to quality and agree to uphold Trane's strict assurance standards.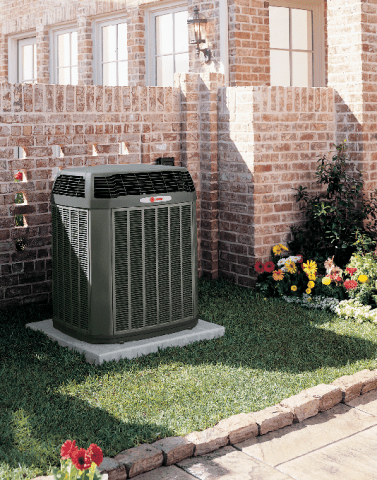 What Makes Trane Comfort Specialists Different?
Trane Comfort Specialists isn't a title handed out to any HVAC contractor. Trane ensures that only those who have passed rigorous qualification standards can use the title.
You can trust that a Trane Comfort Specialist will be ready to take care of your home comfort needs. Here's what you can expect:
A detailed examination of your HVAC system

Complete identification of the existing problem

A breakdown of the exact HVAC repairs needed

Maintenance recommendations to prevent future issues with the unit.

Complete transparency

Upfront, honest competitive pricing
You can always ask any questions you may have, knowing that our team here at Smoak's Comfort Control can address them with confidence and honesty.
Are you wondering when it's a good idea to contact a heating and air conditioning company? The truth is, whenever the HVAC system isn't cooling your property, that's the time to call a professional. You are never under any obligation once you receive a quote. Here are a few common problems with air conditioning systems today:
Inefficient cooling or heating (taking too long to cool or heat the property)

Water leaking from the system

No cool or warm air coming out of the system

The unit turns on and off repeatedly in a short window of time

The AC condenser coil freezing

Circuit breaker/electrical issues
Our team is always happy to investigate things; we will clarify if it's a minor issue. If there are significant issues, we will walk you through them and build an action plan to take care of the problem. Even if the problem seems minor, contacting us for more information is still a good idea.
Contact a Trane Comfort Specialist Today!
Not sure if you need to move forward with a repair? Need to upgrade an outdated system that is constantly in need of repairs? Worried about the entire process? No matter what, our team is here to help. Let us give you peace of mind. It's our pleasure to assist homeowners and business owners with their Trane HVAC system issues.
We look at every issue as a unique one. We will create a personalized solution to address your home comfort issues. Call us at (843) 556-9550 or contact us online today. We'll reach out as soon as possible.