Highly Trained Charleston Plumbers
Hiring professionals for the job is your safest option when your home or business needs plumbing services. Performing do-it-yourself jobs or asking your uncle, who knows a thing or two about plumbing, usually results in even more costly repairs than you would have needed.
Smoak's Comfort Control offers affordable, expert plumbing solutions for customers in Charleston, SC, so you don't have to stress about finding a qualified plumber when you need one.
Ensure your plumbing job gets done right the first time by calling on the professional plumbing team at Smoak's. We offer timely, affordable plumbing services designed to ensure that the plumbing in your home or business is running smoothly. We have served Charleston and the surrounding areas for over five decades, and it doesn't take long to find the root of your plumbing issues—no matter how large or small.
Smoak's Gets to the Source of Your Plumbing Problems—No "Quick Fixes"
We've never been a fan of quick fixes regarding plumbing problems. We know that unless you deal with the root of your issue, it can come back quickly, possibly doing even more damage. Our expert plumbers at Smoak's use only the best plumbing tools, materials, and techniques to ensure your job is right the first time.
For the safety of you, your family, and your employees, each of our plumbers is highly trained, insured, criminally background-checked, and drug-tested. It's our goal to give you a positive experience by solving your plumbing problems in a timely fashion without breaking your budget.
What to Expect from Smoak's Plumbing Services
We've got your back if you have an annoying, tiny leak or need a new bathroom tub or sink. Here are just some of the professional plumbing services you can expect from Smoak's: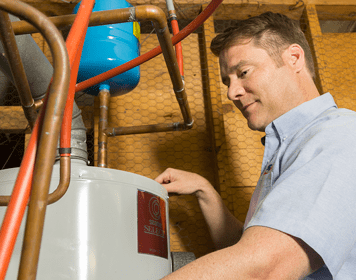 Call Smoak's Comfort Control today at 843-556-9550 or fill out a services request below for speedy, professional plumbing service that never cuts corners and ensures your plumbing is in optimal condition.