Plumbing Installation & Replacement Services
Life is full of surprises, and sometimes that includes plumbing problems. Finding out that you need repairs for your home or business's plumbing is never fun.
It's a good idea to have a professional plumber at your disposal, even if you don't have a plumbing emergency, especially when you're looking to improve your property. Our plumbers have the proper tools, experience, and exceptional customer service to make your project a success. We care about our customers and value their satisfaction.
You already worry about costs. It would be best if you never had to worry about costly expenses for plumbing repairs, too. Our plumbers are ready to help with your plumbing replacements and installations.
Here are a few of the things we help replace and install: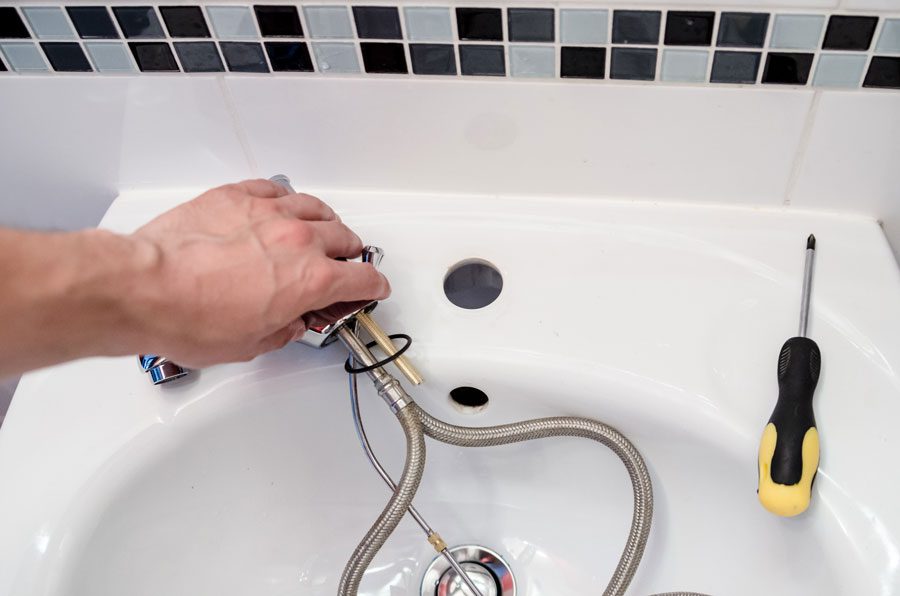 The commercial services we provide include so much more. We can take care of all your plumbing installation needs so you can focus on your business. With us, you know what you're getting.
Dependability
Our focus is always on the customer. We value your comfort, safety, and satisfaction. Meeting and exceeding your expectations is essential to us. We strive to keep you happy, safe, and comfortable every step. Whether you need a new installation for a remodeling project or have a plumbing emergency, we're here to help.
Honesty
We guarantee fair prices in your time of need. We'll never price gouge or invent issues that aren't there. Our experts are knowledgeable and highly skilled in knowing your needs. We'll communicate with you and be honest every step of the way.
Quality Work
When you hire us, you hire only the best for your residential or commercial property, and we do for ours too. Our team has years of experience and a proven track record of quality assurance and customer experiences. You can expect precision, speed, and high-quality repairs and installations.
Let Us Save You a Headache
Don't give yourself extra work by trying to solve a plumbing issue yourself. Plumbing installations can be a nightmare for individuals that don't have the right tools and expertise. Often, DIY projects end up being much more costly.
DIY projects can be messy, and you can end up causing more damage in the process. The last thing you need is the resources and time wasted on plumbing projects gone wrong.
Before you resort to a YouTube video, give us a call.
Have a feeling something's off but aren't sure where to start? We can help with that, too! We promise to give you an accurate diagnosis, so you know what problem is occurring and what options your repair options are.
You can also trust us with all your light commercial plumbing and installation needs. No matter your situation, we'll be there as soon as possible to deliver solutions.