Charleston HVAC Inspections
A professional HVAC inspection is the first step in making the most of your heating and cooling system. The expert team at Smoak's Comfort Control has provided these inspections for homes and businesses in the Charleston, SC area for more than five decades. We know exactly how to inspect your system to identify potential problems and create a plan of action that leads to a safer, more efficient HVAC system. 
Tired of Unusually High Utility Bills?
If you are surprised when you open your electricity bill each month, a professional HVAC inspection may help you get to the bottom of the problem. One call to our HVAC pros and we'll be there to take a closer look at your system and provide you with possible strategies to get those utility bills into a more acceptable range.
We have a streamlined inspection process that uses the latest in diagnostic tools and techniques to quickly find the source of any HVAC issue. There's no need for guessing games or quick fixes. Smoak's inspectors are the furnace doctors, diagnosing and "healing" heating and cooling problems for our customers.
​
What's more, our certified inspectors are highly-trained, criminally background checked, and drug-tested to give you peace of mind, so you know you are dealing with qualified professionals each time you call on Smoak's.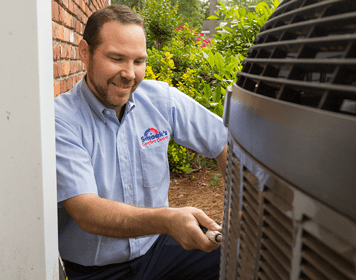 HVAC Inspection Report from Smoak's Comfort Control
Once we've performed a comprehensive HVAC inspection in your home or business, we will deliver a thorough inspection report, detailing the current status of your system. The report will include all you need to know about the health of your heating and cooling system—from the level of operating efficiency to the suggested steps you can take to help reduce your energy bills and achieve an ideal climate in your home or business.
Because your climate control is more than just temperature, we'll also assess your indoor air quality and make suggestions to help you create a safer, more comfortable environment. We take you through the HVAC inspection report step by step, so you can ask questions and make the most informed decisions possible moving forward with your HVAC system.
Take back control of your energy bills and climate comfort today by contacting Smoak's Comfort Control at 843-556-9550 or completing our services request form.