HVAC Repair Charleston, SC
HVAC repair services are a critical part of the Charleston, SC community. From light commercial HVAC repair to keeping homeowners and families safe, time is of the essence when you need your air conditioner or heater to work correctly. That is why you can rely on Smoak's Comfort Control to provide high-quality customer experiences and exceptional customer service and have a professional heating and air conditioning technician resolve your HVAC repair issue as quickly as possible.
With over 50 years of serving the Charleston, SC, area, we are deeply invested in continuing to make the area a beautiful place to live, learn, work, and play. Our highly skilled and certified HVAC technicians are dedicated to keeping homes and businesses comfortable, safe, and efficient because our clients are our neighbors, colleagues, family, and friends. We understand the importance of reliable heating and AC. Whether you're experiencing an HVAC emergency, or your system is not keeping you comfortable, you can depend on Smoak's Comfort Control as Charleston's go-to local HVAC repair service company.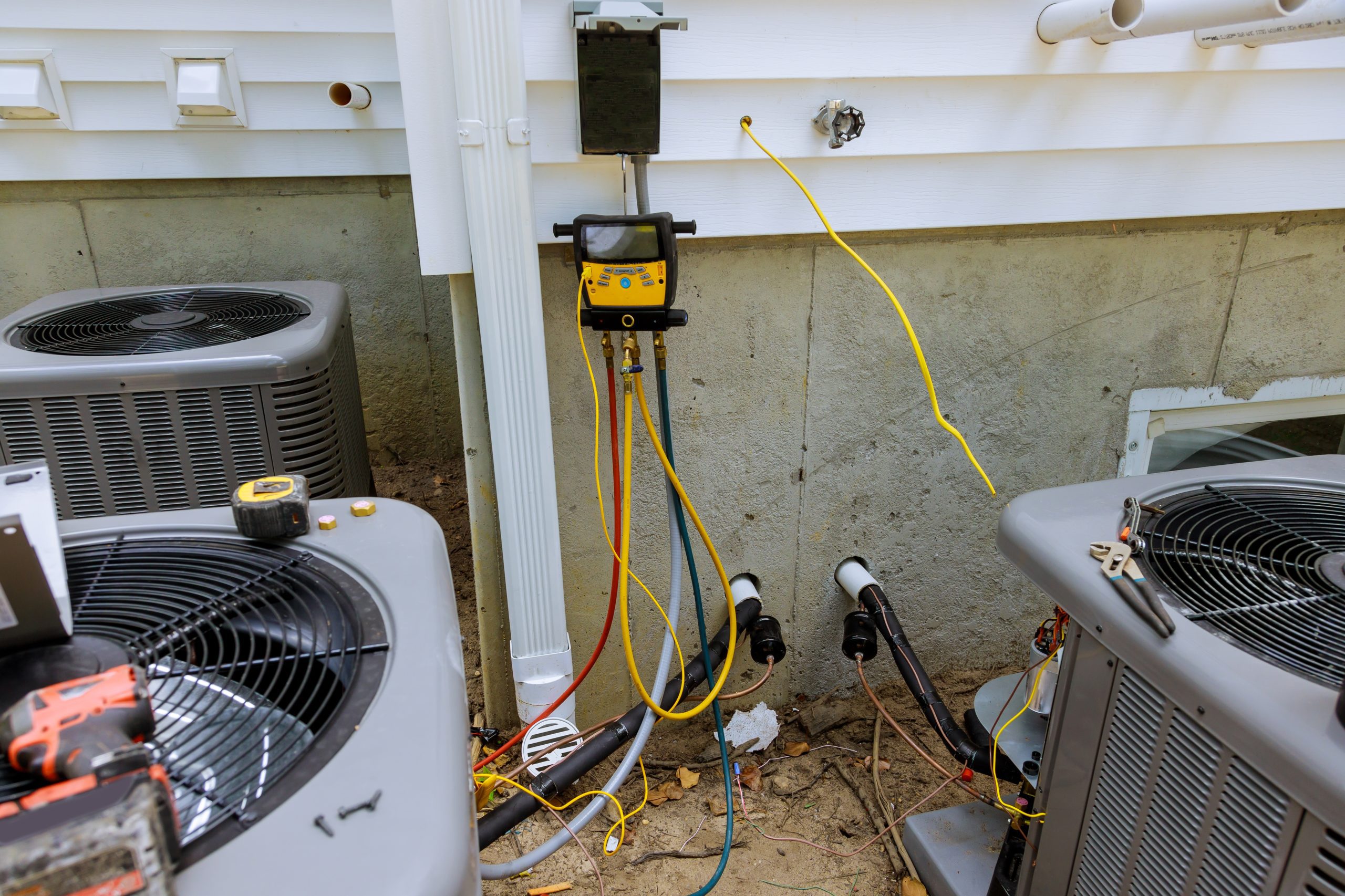 Signs that Your HVAC System Needs Repairs
The HVAC temperature can't keep up with the thermostat demand.
Vents are blowing cold air instead of heat or warm air instead of cold. If your HVAC can't condition the air properly, this is often an indication that the coils are malfunctioning.
The HVAC won't turn on or won't turn off via the thermostat. Constant HVAC power cycles or irregular power cycles. HVAC power issues often indicate a problem with the thermostat (check if there are batteries to change) or a more severe issue with the electrical system. If you don't feel comfortable doing this, call us, and we'll send over a technician who can safely inspect and repair this for you.
There are uneven cold and hot spots throughout the home or business. Excessive dust and allergens are gathering indoors with a clean air filter. Hot and cold spots or excessive dust can indicate damage to your HVAC ductwork, like gaps or open spaces in the ducts where dust is getting in or air is not flowing with even pressure throughout the property. We can inspect your ductwork and repair any damage.
You hear unusual sounds from the HVAC system. Strange sounds from your HVAC can mean issues with the temperature exchange or a blower fan that has broken but is still moving. 
The vents smell like mold or burning. The smell of mold can indicate that mold is growing and releasing spores inside your duct system. The smell of burning can indicate an imminent electrical failure, possibly of a dangerous nature.
The HVAC unit is overheating. Overheating appliances are unsafe, and your HVAC runs much power. If your HVAC units are hot to the touch, turn them off, and call for service. It is also possible for an HVAC to ice over when going full blast in the summer.
Your utility bill is increasing when it shouldn't. If your power bills are going up based on how much HVAC you use and it's higher than usual, this could indicate you need a repair to restore your HVAC system's energy efficiency.
Smoak's is here to help meet the HVAC needs of home and business owners throughout the Charleston, SC, area. If you smell burning plastic or metal, turn off your HVAC and call for emergency repairs. Call us at (843) 556-9550 or contact us online today if your system is limping but can't keep up.
Light Commercial HVAC Repair Services
Most Charleston HVAC companies have experience in smaller residential and light commercial systems. We can handle the most popular makes and models. Suppose your business needs a reliable and professional commercial HVAC repair service. In that case, Smoak's Comfort Control can ensure that your system will be up and running in no time – with minimal interruption to your daily business operations.
Residential HVAC Repair Services
As a long-standing local family-owned and operated HVAC contractor in Charleston, SC, we will always put residential safety, comfort, and satisfaction first. Clean air and an efficient HVAC system are essential. For residential HVAC repair services, you can depend on Smoak's technicians to take care of your property and clean up after themselves. You deserve a welcoming home that can maintain clean air and comfortable temperatures, whether you require emergency HVAC repairs when your system breaks down at the worst possible moment or would like an expert to look at your HVAC system due to malfunctioning.
Emergency HVAC Repair Services
Here at Smoak's Comfort Control, we know that sometimes HVAC repair is not something you can wait on. Whether your family is shivering in the dead of winter, your employees are melting in the heat, or you smell burning plastic, you need to shut down the system immediately – Smoak's emergency HVAC repairs can get a certified technician to you as soon as possible to quickly identify and repair the problem before significant health risks occur.
Fast, Expert & Reliable HVAC Repairs in Charleston, SC
Smoak's Comfort Control is Charleston's HVAC contractor of choice for those who care about your property and the comfort of your people. We will protect your property and keep your people comfortable and healthy.
Call Smoak's Comfort Control for local HVAC repairs today at (843) 556-9550 if you notice any signs something is wrong. Our team is here to help, and we can schedule an appointment to ensure your home or business is safe and comfortable year-round.