Daniel Island HVAC Services
Expert Heating & Air Conditioning Services in Daniel Island, SC
When looking for a Daniel Island HVAC (Heating, Ventilation, and Air Conditioning) company to assist you with these services for your home or business, you will want to contact the experts at Smoak's Comfort Control.
Here's some information about who we are, what we do, and how our Daniel Island heating and air conditioning services can make a difference for your home or business by enhancing your comfort, improving your quality of life, saving you money, and more!
Your Trusted Daniel Island SC HVAC Service Provider
Welcome to Smoak's Comfort Control, your reliable Daniel Island, SC HVAC service provider. We're dedicated to providing the highest quality heating and cooling services in Daniel Island and the surrounding areas.
Whether you need air conditioning repair, heating system maintenance, or indoor air quality solutions, our certified HVAC professionals are ready to help. We understand the unique HVAC needs of Daniel Island residents and businesses, and we're committed to ensuring your comfort all year round.
As a Trane Comfort Specialist, we offer state-of-the-art HVAC solutions to enhance efficiency and comfort. We also provide comprehensive HVAC inspections and maintenance services to keep your systems running at peak performance.
At Smoak's Comfort Control, we believe in delivering exceptional customer service. We're the top choice for Daniel Island, SC, HVAC services. Contact us today to schedule an appointment or to learn more about our services.
Heating & AC Repair, Maintenance, & Replacement
Homeowners and business owners know better than most how important it is to ensure your property runs smoothly and at the desired temperature they need to maintain year-round. Our Daniel Island heating and cooling services, have the highest quality possible for those here and throughout the nearby service areas.
If you have an air conditioner or heating issue, you must ensure that everything stays smooth and that you catch any potential problems before they worsen, which can certainly happen. That's why our professionals are ready to assist you at your location as soon as possible.
Once we arrive at your property, we'll be ready to diagnose your issue and devise a solution. Our Daniel Island service professionals and installers are confident in handling any problems you might encounter.
We offer a wide array of residential and light commercial services such as HVAC services, such as: installing equipment, replacing older equipment, preventive maintenance on your heater and AC equipment, and sales. Whether you need something new or retrofit, our professional team has your back.
Our experience extends back to 1972. Over these years, we have provided expert installation and replacement of residential and light commercial HVAC equipment.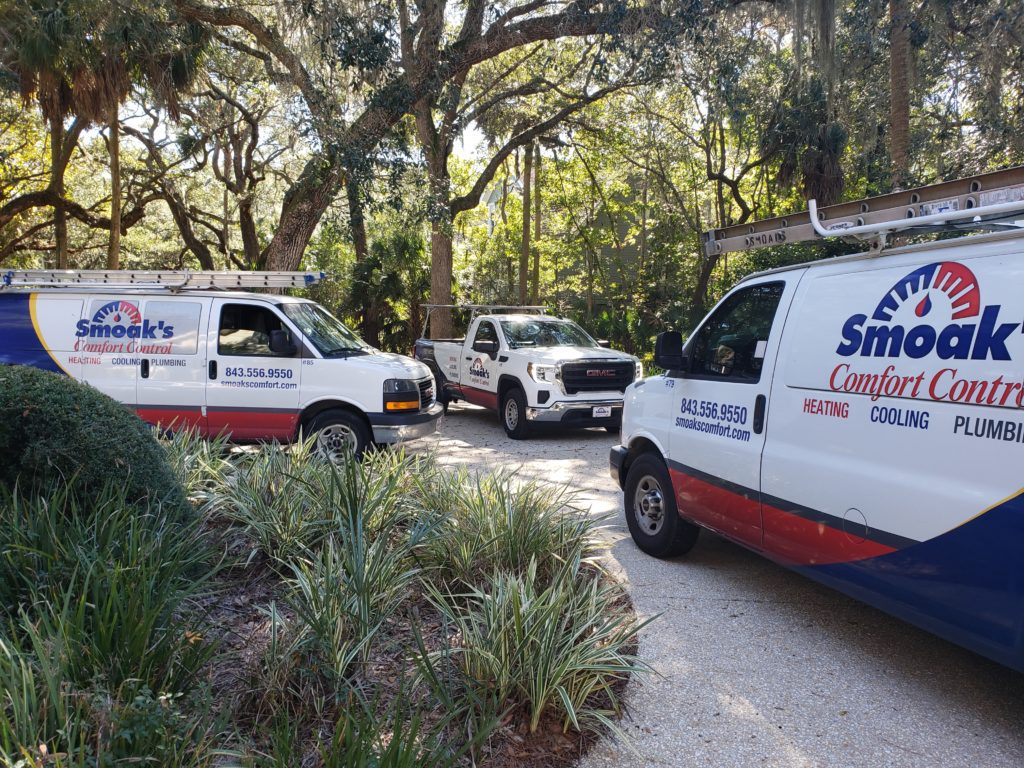 Regarding HVAC, Daniel Island residents trust Smoak's Comfort Control. We understand that a well-functioning HVAC system is crucial for maintaining a comfortable environment, especially during the hot summers and chilly winters.
If your HVAC unit is not working as it should, it can lead to discomfort and higher energy bills. That's where our heating and air conditioning services come in. We provide prompt and reliable repair services for residential and light commercial heating systems. Our team of certified technicians has the skills and experience to diagnose and fix any issue with your HVAC system, ensuring it operates at peak efficiency.
Our happy customers can attest to our commitment to excellence. We take pride in our ability to deliver high-quality repair services that keep your HVAC system running smoothly.
Routine maintenance is critical to the longevity of your HVAC system. It not only enhances the efficiency of your HVAC unit but also helps prevent costly repairs down the line.
We offer comprehensive preventative maintenance services for residential and light commercial heating systems. Our maintenance services include routine inspections, cleaning, and tune-ups to ensure your HVAC system is in optimal condition.
We believe in proactive maintenance to prevent minor issues from escalating into major problems. Our happy customers appreciate our thorough and meticulous approach to HVAC maintenance. With our services, you can have peace of mind knowing your HVAC system is in good hands.
There comes a time when repair and maintenance are no longer sufficient, and your HVAC system needs to be replaced. Whether upgrading your existing HVAC unit or installing a new one in a new property, we've got you covered.
We provide top-notch air conditioning services, including HVAC system replacement. We work with leading manufacturers to offer the best HVAC units with superior performance and energy efficiency.
Our team will guide you through the entire process, from selecting the right HVAC system for your needs to a professional installation. We cater to residential and light commercial heating system replacements, ensuring our services meet the unique needs of our clients.
Our happy customers are a testament to our dedication to exceptional HVAC services. We strive to exceed your expectations, whether you need a simple repair or a complete HVAC system replacement.
Remember, your HVAC system is an investment in your comfort and well-being—Trust Smoak's Comfort Control for all your HVAC needs in Daniel Island, SC.
Experience the Smoak's Difference
We operate as a local family-owned and operated HVAC company that is proud of our strong values. Integrity, honesty, and respect are counted highly among these values. Our goal is to be the premier heating and air conditioning contractor in Daniel Island and the surrounding areas so that residents and businesses know they can rely on our services for any requirements they have in heating and AC service.
After all, our family has been working with air conditioners, heaters, indoor air quality, and other HVAC systems for multiple generations. It's always our aim to ensure every one of our customers (both residential and light commercial) are completely satisfied with the service they receive by providing a 100% complete satisfaction guarantee and some of the best warranties found within the industry.
Honest HVAC Professionals in Daniel Island
Working with Smoak's means getting HVAC service professionals, maintenance technicians, and installation professionals in Daniel Island with significant experience and skill. We have the most expert team of professionals throughout the Tri-County area.
Many of our clients live and die by their temperature controls. Some are individuals with certain medical conditions, older adults, and light commercial spaces such as restaurants, shops, and other light industrial commercial spaces. Many of these properties need comfortable temperatures to stay safe and attract clients.
Our HVAC technicians have the following characteristics:
• EPA-certified: Many of our technicians have passed the test for certification from the Environmental Protection Agency, or EPA, as mandated by the Clean Air Act. It's often called the Section 60 technician certification, among others.
• NATE-certified: Also known as the North American Technician Excellence.
All our team members have been drug tested and criminally background checked before being hired. We also ensure that all our installation specialists and technicians use carpet runners to protect your property during service. The fact that our team is so well-trained and certified, as well as the fact that we go the extra mile to make sure we leave your property in the condition that we found it in after performing repairs, maintenance, and installations, is the reason why we're so confident that our services are the best around.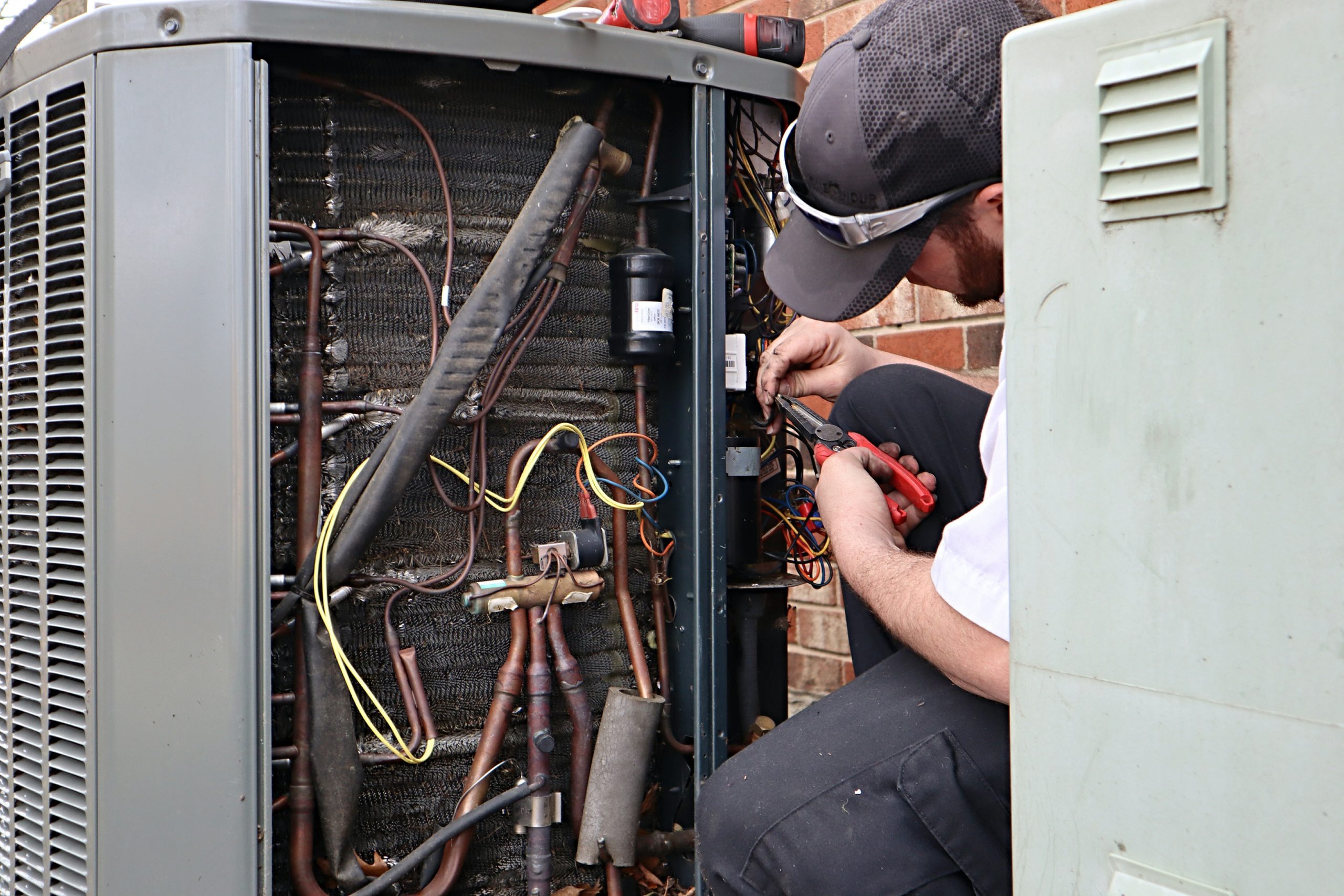 Dedicated to Your Comfort, Safety, & Satisfaction
At Smoak's, we make sure that we stick to our core values which we were founded on, including:

Honesty
Doing transparent and honest service is what we are all about. We always promise to tell you the truth and maintain the highest quality of service every second we're on the job.

Customer Service
In everything we do, we always make sure that we are focused on the customer first.

Upholding Expert Standards
Since our family has been doing this for multiple generations now, it is vital to ensure that this is apparent in everything we do regarding our knowledge and skill in HVAC and plumbing at your location.

Local Pride
We're proud of the fact that our business is a local family-owned and operated business, and we want that pride to show as we use our familiarity with the area, businesses, and the people who live, work, and play here to make sure we're always meeting our client's needs.
Trust Smoak's Comfort Control to Get the Job Done Right
We've proudly served our local community in Daniel Island and the surrounding areas since 1972. As a Daniel Island heating and AC contractor, we know exactly how to fix any potential problems that might occur in a way sensitive to the area.
We're confident that we can handle a wide range of repairs, replacement, maintenance, and general home comfort, no matter what you need. Our experience extends to heating and cooling issues and improving air quality, and we can assist you with your plumbing problems.
Want to Know What Your Friends and Neighbors Think About Us?
"Brandon was an awesome technician. His professional demeanor was exemplary. He was thorough and engaging. Smoak's has provided quality service for my home through recent years and I intend to stay with them for as long as I am here. Thank you."
"I've been with them over ten years. Always friendly and happy to satisfy the customers' needs. Karl and John came, got to work, were polite, knowledgable of installation, completed sooner than expected."
"I've been a Smoak's customer for over 15 years for ongoing maintenance and just purchased a recent HVAC unit which was installed within a few days of purchase. These guys are extremely professional, responsive and as well as very knowledgable. Thx!"